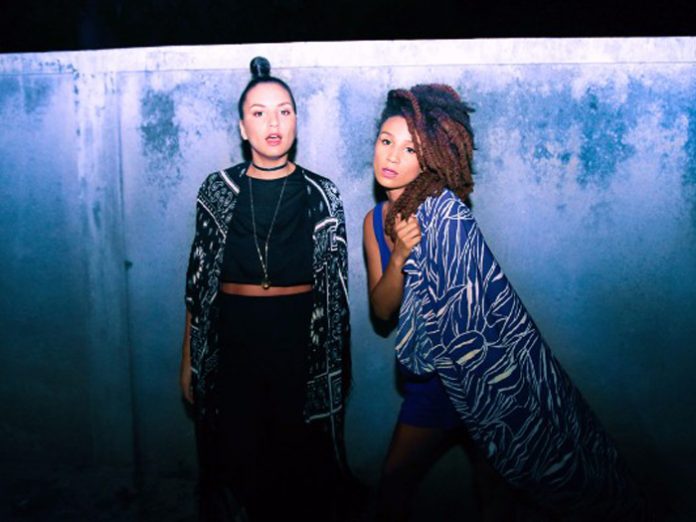 EUROPE: Keychange – a collaborative European programme led by PRS Foundation that aims to introduce more women into the music industry – has announced the 60 female artists and innovators participating in the two-year initiative. Announced today at Hamburg's Reeperbahn Festival, the successful participants will take part in a series of showcases, discussions, collaborations and a programme of creative labs at seven international festivals.
Backed by an innovation fund to help test new projects and ideas, Keychange will culminate with a final event in Brussels at the European Parliament in 2019, at which Keychange partners will present a manifesto for change.
Reeperbahn Festival saw a successful Keychange panel chaired by PRS Foundation CEO Vanessa Reed with appearances from Garbage's Shirley Manson, Reeperbahn Festival director Alex Schultz and emerging UK rock artist Nadine Shah. Exploring how to empower those who are underrepresented and how men and women can work together to accelerate change, the panel set the standard for empowering women to transform the music industry before today's official announcement of Keychange's successful participants which included endorsements from Reeperbahn Festival's Keychange Ambassadors Alexa Fraser and Emily Haines.
Ten participants from six European countries – Sweden, Spain, Iceland, Germany, Estonia and the UK – will form a 60-strong network of female artists and innovators who will have opportunities to showcase and work together at leading industry festivals in Europe and in Canada. Artists including Scandinavian producers VAZ (Sweden), electronic mainstay Cora Novoa (Spain), rising indie stars Gurr (Germany), in addition to a host of industry professionals including BBC Radio 1Xtra's Jamz Supernova (UK) plus artist managers Thea Lillepalu (Estonia) and María Rut Reynisdóttir (Iceland), will have the opportunity to forge new and ambitious collaborations that will push the future development of the music industry and position women at the forefront of innovation.
On Keychange's successful participants, Vanessa Reed, Chief Executive of PRS Foundation said: "Selecting the 60 participants from over 200 nominations was a really tough process for our partner festivals and we were extremely impressed by the diversity and quality of all the women who applied. The final list demonstrates the exceptional talent of the next generation of female artists and innovators and makes for a very exciting European network. I'm convinced that together these women will be a creative and entrepreneurial force to reckon with in the future."
"We're very excited to meet all the other participants and most of all have the opportunity to talk with them about their art, their professional path and experiences," Germany's Gurr commented on being part of Keychange.
Jamz Supernova added: "What an honour to be a part of such a fantastic programme! Not only do we get to be supported as females in the music industry, we can be part of the change & inspire positive progress for the next generation!"
Keychange aims to accelerate change and create a better, more inclusive music industry for present and future generations. Keychange is led by PRS Foundation and is supported by the Creative Europe programme of the European Union and in partnership with Reeperbahn Festival (Hamburg), Iceland Airwaves, BIME (Bilbao), Tallinn Music Week, Way Out West & Musikcentrum Sweden, The Great Escape and Mutek (Montreal).
Successfully securing €200,000 from the Creative Europe programme of the European Union, having scored 96/100 in its bid to run a European talent development programme, the long term goal of Keychange is to ultimately transform Europe's music industry for current and future generations. Keychange will accelerate recognition of women's artistic and economic value and empower them to work together across European and international borders.