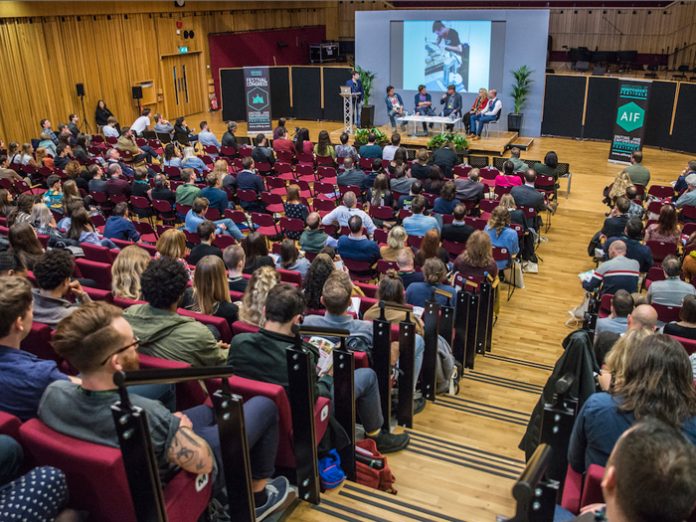 UK: AIF has announced the core programme and more speakers for this year's Festival Congress, along side a new venue for day one of the conference.
Extending the 'Pseudoscience' theme of this year, the first day of the conference will take place within the National Museum Cardiff, with the second day at the Wales Millennium Centre (WMC) featuring a packed day of smaller scale panels and workshops entitled 'Festivals Under the Microscope'.
The first day of the conference will see a headline panel discussion on AIF's 'Safer Spaces' campaign featuring Kate Lloyd (Features Editor, Time Out), Rebecca Hitchen (Rape Crisis South London), Tracey Wise (Safe Gigs for Women) and Ami Lord (Standon Calling) in addition to a 'Question Time' style political debate that will include UK Music CEO Michael Dugher and YouRope General Secretary Christof Huber.
There will be 15 separate workshops on the second day, with topics ranging from counter terrorism training, crisis communications, digital marketing trends, and staff welfare to direct licensing, festival growing pains, Instagram for Live Events delivered by Music Ally, and top tips for contingency planning delivered by the Event Safety Shop.
AIF is also partnering with Musicians Union for a discussion of gender and line-ups at festivals featuring MU artists and AIF promoters.
The 'Building New Worlds' panel will explore how creative production, visual arts, décor, interactive experiences and installations contribute to a festival's identity with some of the most creative brains in the industry including House of Bestival. There will be a 'Sustainability Focus' session curated by Shambala festival in addition to new quick fire talks on booking artists by Ian Evans (IME Music), upscaling events and managing growth by Nick Morgan (The Fair) and the progress of the Fanfair Alliance on the issue of secondary ticketing by Annabella Coldrick (CEO of the Music Managers Forum).
Previously announced speakers include a keynote from John McGrath (Artistic Director, Manchester International Festival), Zoe Cormier (Author of 'Sex, Drugs & Rock N Roll: The Science of Hedonism and the Hedonism of Science') and John Kampfner (Chief Executive, Creative Industries Federation).
The Independent Festival Awards takes place on the evening of the October 30 at DEPOT, Cardiff, followed by a dedicated after party at The Big Top venue. Awards nominees will be announced in October.