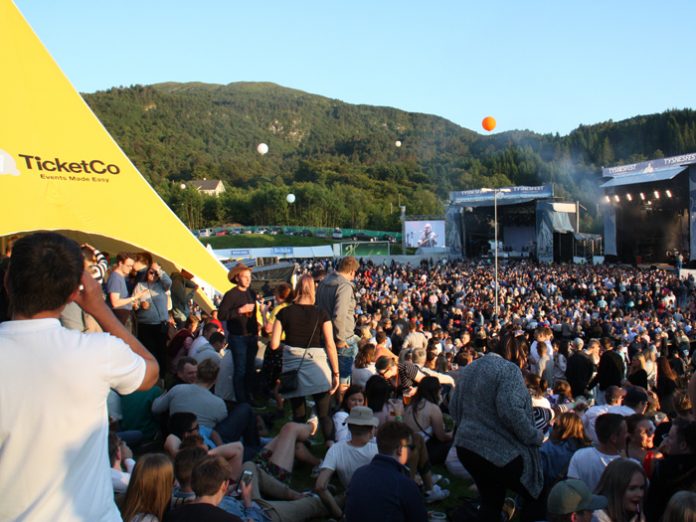 UK: Norwegian ticketing company TicketCo will launch in the UK via an evening event held at The Norwegian embassy in London on September 14.
TicketCo CSO Carl-Erik Michalsen Moberg, who is leading the UK expansion said: "We are here to make a difference."
TicketCo established its UK operation in London mid-August, and has so far recruited a Country Manager, a Business Development Agent and a Global Marketing Manager. On September 14, the company is gathering UK organisers at a reception at The Norwegian embassy where it will demonstrate its plans.
Following the reception attendees are invited to join for a round of golf at Junkyard Golf, followed by an after-party in Shoreditch.
"We have invited the organisers of one of the major music festivals in Norway, Tysnesfest, who will demonstrate just how different we are from the rest of the pack," said Moberg.
Tysnesfest, which started 10 years ago, today attracts more than 30,000 people to the small island of Tysnes for four days.
"Whereas most festivals commit to a ticketing provider, Tysnesfest came to us with a request for a total payment solution," continued Moberg. "They wanted their ticket sales, registration, food and beverage sales, hotel reservations, berth registrations, festival camp sale and merchandise gathered in one sales system. Furthermore, they wanted a user-friendly system which is easy handling for the organiser, the volunteers and the audience. And finally, they wanted cost efficiency and close to zero investment costs."
The TicketCo CSO is very pleased with how this year's Tysnesfest went: "We launched what we call TicketCo CashFree during Tysnesfest a few weeks back. This is a QR based digital voucher which can be easily ordered online, and the impact compared to last year's Tysnesfest was huge. The queues were cut, the sales rocketed and the volunteers were all smiles and laughter. This is what we want to show during our reception at the embassy."
TicketCo's CashFree solution is a hybrid between mobile and point of sales since it can handle mobile payments, cards and cash.
According to Moberg, mobile solutions are an absolute must for organisers: "The competition is tough, and the audience will be more and more demanding when it comes to smooth and painless access to tickets, food and beverage and all it takes to make a festival weekend a thrill. For event organisers targeting millennials we will see significant changes over the next couple of years. What was good enough this year will soon be obsolete. TicketCo focus hard on innovation, and our goal is to stay ahead of the industry."
TicketCo's sales system generates live reports with no fragmentation, and Moberg promises that the company, as part of its market launch, will give away credit / debit card terminals for free to event organisers across the UK soon.
Moberg concluded: "One last argument for choosing TicketCo is the investment cost. Setting up and running TicketCo is close to free as the hardware needed is limited to easy accessible gadgets such as tablets and smartphones."