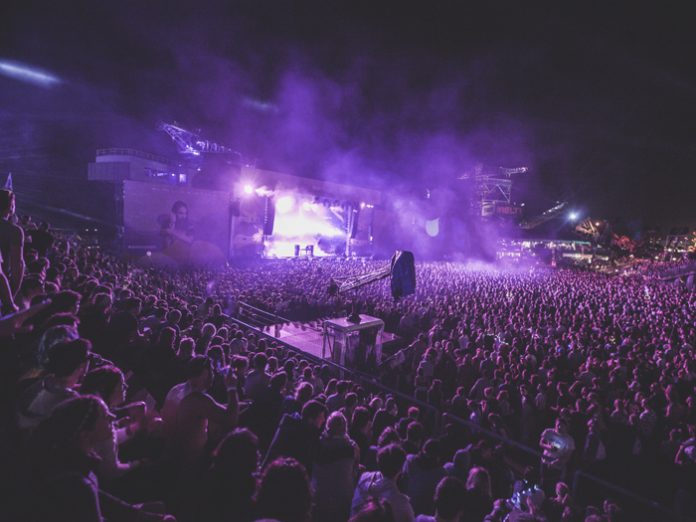 UK: In one of the first real world applications of Blockchain technology, BitTicket aims to put an end to the large scale ticket touting scandal plaguing the live events industry. On launch it has partnered with TheTicketSellers, which will become the UK's first large scale ticketing platform to implement blockchain technology.
BitTicket hopes to revolutionise the ticketing market, using blockchain technology to make the ticketing industry a fairer place to operate. Its aim is not to disrupt the industry, rather to become part of the buyer's journey, providing greater security that also tackles industrial touting and counterfeiting. After rigorous testing at live events and the completion of stress testing, BitTicket's system can now be implemented across multiple ticket vendors.
Secondary ticketing is currently estimated to be a £1 billion-a-year industry, with professional touters enlisting specialist software to buy hundreds of tickets simultaneously. Previously BitTicket co-founder Phil Shaw-Stewart created Citizen Ticket, an ethical ticket provider, but soon realised that touting was endemic within the industry. He concluded that only a cross-provider solution could help to combat this, and subsequently created BitTicket.
Shaw-Stewart commented: "We met the TheTicketSellers at Shambala and immediately knew we wanted to work with them. TheTicketSellers are one of the UK's most trusted independent ticketing sites, have sold over two million tickets to date and manage multiple large scale independent festivals including Boomtown Festival, Shambala and Nozstock The Hidden Valley. They are an amazing team that take great care in looking after their clients and customers. They will now be the first ever ticketing platform to implement BitTicket."
Phil Hayes, CTO of TheTicketSellers, said: "At TheTicketSellers we've invested heavily in the checkout experience for customers to ensure that buying tickets is as easy as possible. Now, with our partnership with BitTicket our customers will have the reassurance that their purchase is backed by their innovative blockchain technology. We look forward to seeing this become the industry standard and are proud to be part of the initiative on day one."
Jonathan Edwards, Director of Gala Festival, said: "BitTicket is the future of ethical event ticketing to benefit the ticket purchaser, event organiser and artist. Using tried and tested blockchain technology it provides a transparent, safe and secure platform that is set to level the event ticketing industry for the good of all involved."
BitTicket technology will use a wallet feature to store tickets, meaning that any ticket from any provider is held in one place and the whole ticket journey can be tracked by promoters from purchase to entry. They utilise identity profiling and the openness of the blockchain to root out ticket-touts and ticket bots.