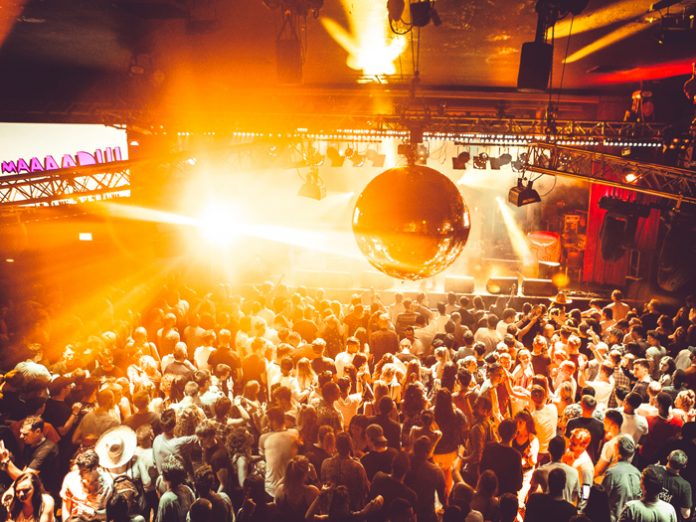 UK: Leading ticketing company Gigantic is set to develop a host of new features for promoters following the successful adoption of its new service last year.
Since launching its dashboard in June 2017 to provide promoters with 24 hour real-time data, more than 700 promoters and event organisers have bought into the service.
Promoters can create an event from scratch and be on-sale almost instantly via the easy to navigate dashboard. The next wave of features to be introduced in 2018 include heatmaps that show geographical purchasing patterns, tools to ensure compliance with new data management regulations, and a bespoke event management package for festival organisers.
The ability to instantly view ticket sales, allocations and affiliate information for specific shows and festivals via mobile technology has been well-received.
Tramlines festival director, Sarah Nulty, said: "The dashboard is brilliantly easy to use with everything I could possibly need all in one place. It's helped me make timely decisions about when to release more tickets, and helps us to achieve the best possible return."
Nik Sharpe, owner of The Cookie in Leicester, added: "As well as our live music programme, we stage the annual Leicester Comedy Festival with over 100 shows over a two week period. Being able to view how each is doing on the Gigantic platform is fantastic as we can quickly react to add additional shows or boost the promotion on those not selling as fast."
Other successful additions to the Gigantic offer include the iOS scanning app, giving promoters the option to ticket their events either partly or exclusively with mobile and print-at-home tickets.
Business development manager, Simon Carpenter, said: "We've had very positive feedback from our users on these improvements. Now all the information they need is all together in one place, with individual dashboards for each show allowing promoters to get the information they need to track event progress in real time.
"Our aim is always to place the event organiser at the centre of their event so they can access all the information they need. We're continually listening to users' feedback to ensure our service remains at the forefront and looking to develop new tools to help organisers manage their events even more effectively."
The Dashboard works on any device to allow the user to access valuable data, including year-on-year comparison of events and real time sales information as well as customer demographics and postcode breakdowns.
Organisers can easily create events in four simple steps and be on-sale within a matter of minutes. Promoters can view and manage ticket allocations and track how each ambassador is performing, giving them total control over their own event.
As well as being able to scan tickets directly from the Dashboard, the new Scanning App developed by Gigantic – available via the App Store – now means event organisers no longer need to post tickets out helping to reduce costs.
The Scanning App automatically checks the ticket against a live database of orders to validate entry, with multiple devices being able to be used at the same time helping to speed up entry. The technology means tickets can still be sold right up to the time of the show.
Gigantic is also one of the first national ticketing agencies to offer Apple Pay as a payment option.