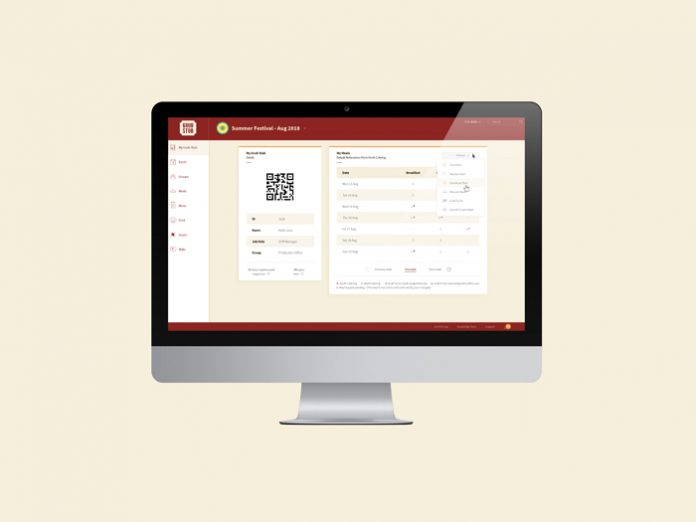 UK: The meal management system, Grub Stub, has updated its platform to further facilitate the organisation of crew, delegate and artist meal allocation across a range of events and projects.
The updated system claims to be more accessible and cost effective, with a range of new features and practical tools that will help event professionals save time, money and food. Users will benefit from features such as managing bulk meal orders, viewing menus and new editing tools.
The new web-based system vastly reduces the administration time for meal management. Through Grub Stub, project managers can delegate the planning admin to nominated managers, stay in control with meal limits, manage multiple catering points and accept or reject additional meal requests.
Users can opt to use a digital Grub Stub or a single printed Grub Stub, replacing the need for numerous meal tickets, cutting queues at the catering points and reducing the risk of lost tickets.
The new Grub to Go feature makes bulk collection orders easy. Users can order takeaways from menu choices, with dietary requirements accounted for, and a nominated person collects the order at an agreed time. The caterer has the ability to approve or postpone collection orders based on their capacity at that time.
The catering interface provides increased visibility in the kitchens, allowing caterers to plan for dietary requirements, access live data and manage large orders with ease.
Created in line with GDPR, Grub Stub helps promotes the safe management of personal data to promote compliance with the new regulation.
Lou Fitzpatrick, Managing Director at Grub Stub, said: "We are thrilled to be launching an enhanced version of Grub Stub with a range of new powerful features and tools that we know will benefit our users. From using Grub Stub ourselves and from client feedback, we have been committed to developing a system that makes the complex task of meal management as light as possible. We cannot wait to get the new system rolled out and see it in practice, it's very exciting."
Building on its valuable insights, Grub Stub, which revealed that up to 40% of crew meals go uneaten, is in a unique position to understand the reasons why meals go uneaten. The system provides caterers and event managers with the tools to accurately estimate the number of meals to cook, therefore reducing the negative impact on budgets and the environment.
For more information on Grub Stub, get in touch.