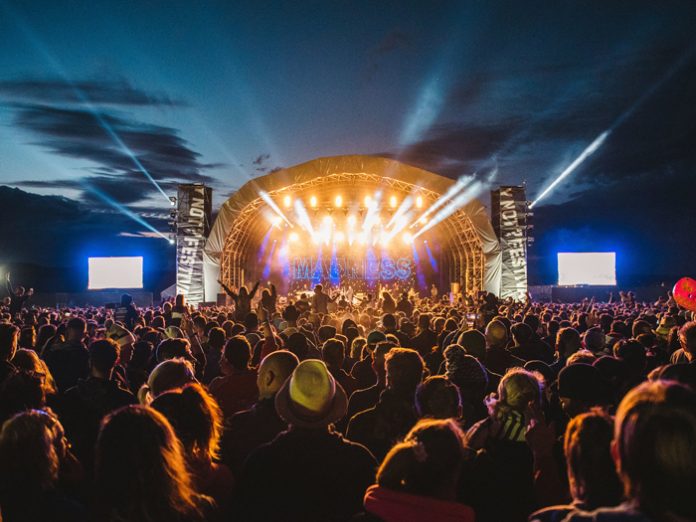 UK: Magners Irish Cider has secured an exclusive slot as Global's cider partner for 11 of its music festivals across the UK this summer.
Magners aims to enhance festivalgoers' experiences with ticket promotions, special offers, and social & digital activations. At selected festivals, including Y Not Festival and the three Rewind festivals, Magners will also deliver a bespoke Magners Cider Garden.
Additionally, the partnership includes London's iconic Printworks venue, which opened for its third season on March 3, and will see a dedicated Magners Dark Fruit Bar at the venue.
Magners Original and new Magners Dark Fruit will be available in draught and can at each event, alongside Orchard Pig Reveller.
Janette Murray, Magners UK Marketing Manager, said: "Magners is the go-to drink for good times so we're thrilled to return to the festival circuit with an exclusive partnership with Global. We'll be pouring Magners Original and new Magners Dark Fruit alongside Orchard Pig Reveller across this diverse portfolio of music events. We're looking forward to enhancing festivalgoers' experiences by encouraging them to 'Think 100% Irish' with Magners, with unique offers and bespoke Magners Cider Gardens at selected festivals across the summer."
Mike Gordon, chief commercial officer at Global, said: "It's fantastic to be joining forces with Magners and we're looking forward to seeing the brand at the centre of some of our events this year. This partnership showcases how we can help brands create unparalleled experiences for their audiences at our festivals and events."
With one festival still yet to be announced, the current list of participating events comprises Field Day, Truck Festival, Rewind Scotland, Standon Calling, Y Not Festival, Rewind North, Rewind South, Lost Village, South West Four, Festival No. 6.