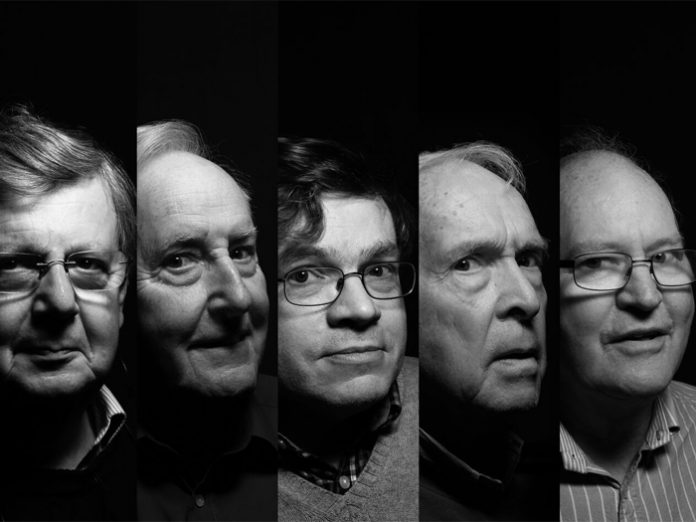 UK: Bluedot – the festival of science and music situated in Cheshire's Jodrell Bank Observatory – has announced that the legendary BBC Radiophonic Workshop will celebrate its 60th anniversary at the event in the form of a live performance and onsite installation.
The Radiophonic Workshop's live set will feature iconic sounds and visuals from across its 60-year career. It will also bring a number of 'artists in residence', who will use everything from binaural microphones to iPhones to collect sounds from around the festival site before working them into compositions that embody Bluedot's values of curiosity, creativity and collaboration.
Paddy Kingsland, Peter Howell, Roger Limb, Dick Mills and Mark Ayres will be joined by Kieron Pepper (formerly of The Prodigy) and members of the current BBC Research & Development team to create a contemporary version of the Radiophonic Workshop in the Operations Room of the festival's Star Pavilion. Over the course of the festival visitors, fellow artists, authors, DJs, scientists and festival-goers will be welcomed to participate in their sound world with a live demonstration of radiophonic composition. The equipment on-hand will include everything from early tape machines, synths and oscillators used on pioneering works such as the Doctor Who theme, through to the latest in synthesis and digital processing heard on the group's current releases.
Radiophonic Workshop member, Mark Ayres, said: "It is a very exciting prospect to be recreating the workshop in a site-specific way. We are thrilled to be celebrating our 60th in such an exciting way. We played Bluedot last year with our friends Orbital, and had a wonderful time. This year we are back with something different, creating new work in the moment in the shadow of the great telescope. How? We don't exactly know yet but that has always been part of the fun."
Professor Tim O'Brien, Associate Director of Jodrell Bank, added that: "It wouldn't be right unless we also included some sounds from space. The Radiophonic team will work with resident astronomers to access Jodrell Bank's archive of weird and wonderful signals to help create a truly cosmic soundscape."
The recordings made will be edited into a master suite that will be made available later in the year. The Workshop will also be reissuing many of its classic recordings this year along with a 60th anniversary box set that will include iconic radiophonic recordings, many of which have been unavailable since their original broadcast.
The festival's line-up already features The Chemical Brothers, The Flaming Lips, Future Islands and The Blue Planet In Concert with The Hallé, alongside a series of talks from renowned thinkers including Richard Dawkins, Professor Jim Al Khalili and Alice Roberts.