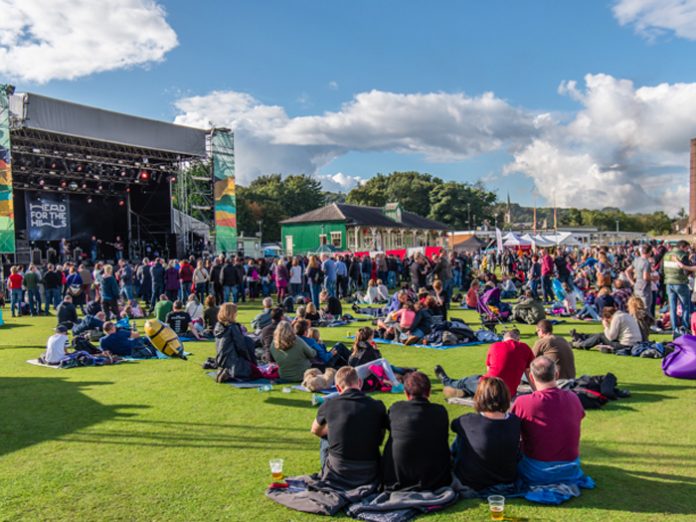 UK: ID&C, the provider of security wristbands for festivals and live events, has revealed Lancashire's Head for the Hills Festival as the winner of its 2018 Grass Roots Festival Bursary, amounting to a £2500 grant.
Head for the Hills Festival was founded in 2011 and is held annually in the market town of Ramsbottom, featuring an eclectic mix of music as well as arts and family shows.
Edwina McEachran, Development Officer at Head for the Hills Festival, said: "We are so delighted to have won the Grass Roots Bursary from ID&C and we are looking forward to elevating the festival experience at Head for the Hills this year with their support!
"Head for the Hills Festival has the heart of Rasmbottom at the core of its programming and delivery, making it a vital part of Lancashire's cultural scene.
"An increase in financial support for our wristbands, lanyards, laminates will create a bigger focus on making the first point of contact with the festival even better for our attendees.
"Having these materials match the quality of the program, we believe, would make a significant increase in the festivalgoers' overall experience, creating a high quality keepsake that can preserve a weekend full of amazing memories."
The ID&C Grass Roots Festival Bursary was launched in 2011 and is open to any UK independent festival that has operated for eight years or less and has an overall attendance of up to 15,000 people.
Previous winners include Samphire Festival, Elderflower Fields Festival, Just So Festival, Looe Music Festival and Cockermouth Rock Festival.
Matt Wilkey, Director of ID&C, said: "We chose to award Head For The Hills as our Grass Roots Bursary winner this year as we were impressed with their focus on working alongside their community, supporting local businesses and their ethos on the environment and sustainability, as well as supporting their grass roots music scene.
"Cultivating a festival year-on-year, come rain or shine is no mean feat, and all festivals large or small continue to feel the pinch.
"The Bursary enables smaller festivals to have the same quality of wristbands and accreditation as some of the world's largest and most successful events. The financial contribution also allows bursary winners to spend more on developing other areas of the festival."
The Head for The Hills Festival takes place at Ramsbottom Cricket Club from September 14 – 16.