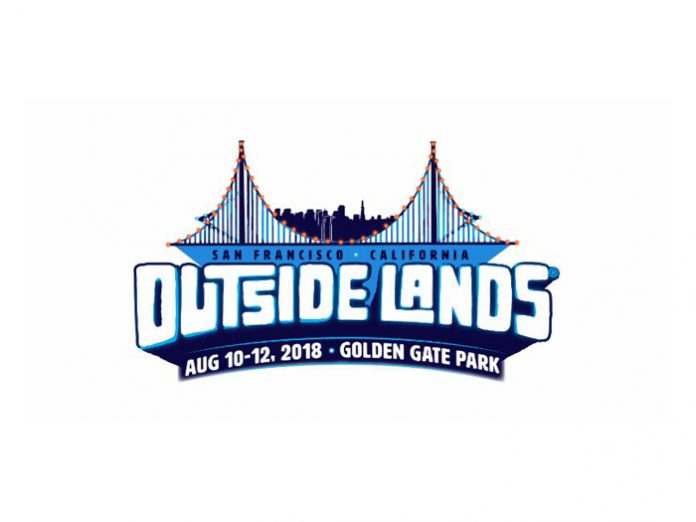 USA: Outside Lands has released a study outlining the economic impact the annual event has on San Francisco and the surrounding Bay Area.
The report estimated that the festival generated $66.8 million in economic activity for the city of San Francisco, and $75 million for the entire Bay Area in 2017. The festival also increased incomes by $32.6 million, created the equivalent of 700.4 full time year-long jobs, and paid $9,465,668 in state and local taxes.
"San Francisco has been on the leading edge of live music for decades and Outside Lands keeps us securely on the map in the music world," said Joe D'Alessandro, President and CEO of San Francisco Travel Association. "The economic numbers this study has yielded prove that the festival's reach goes far beyond just the entertainment business."
The report — conducted by Marin Economic Consulting and commissioned by Outside Lands organisers, Another Planet Entertainment and Superfly — utilised both an onsite survey and an online survey of the demographic characteristics and spending patterns of festival attendees. From this data, the researchers created estimates of the amount of new spending that occurred as a result of the festival. These estimates were then used to assess the overall economic impact in the form of increased output, incomes, and jobs for City and Bay Area businesses and residents.
Findings from the report include:
$66.8 million in economic impact for the city of San Francisco; $75 million for entire Bay Area
Outside Lands created an equivalent of 700.4 full time year-round jobs.
65% of the respondents to the survey lived outside of the city of San Francisco (22.2% from CA but Outside the Bay Area). 35% were San Francisco residents.
41% of non-residents stated Outside Lands was the only reason for their coming to San Francisco.
96% were aware of Outside Lands prior to leaving home.
99% of those staying overnight spent at least one night in San Francisco. 73% of those stayed three or more nights.
41,448 hotel nights were booked in the Bay Area that are closely linked to the Festival, approximately 41,309 of which were in San Francisco.
Food / Beverages and Lodging were the two largest expenditure categories

The gender of respondents to the survey were 59% female and 41% male

Utilising this data, researchers estimated that total direct expenditures from Outside Lands within San Francisco were $29,995,144. Spending in the Bay Area outside of San Francisco was estimated at $2,596,099. This resulted in total direct expenditures in the entire Bay Area of $32,591,244.

"When visitors stay in San Francisco hotels, they help support an industry that sustains tens of thousands of working families. This study highlights how events like Outside Lands – 60% of whose guests stay in local hotels – contribute to our region's economy. This is welcome news for the city and for our members," said Ian Lewis, Research Director of UNITE HERE Local 2.

Outside Lands has also contributed over $20 million to San Francisco Recreation and Park in the past 10 years and has established an endowment for a year-round, full-time gardener for the Polo Fields. Outside Lands is a full cost-recovery event, with the festival paying for all city services related to the festival.

"We are proud to have built a strong relationship with the city of San Francisco over the past decade and have prioritised making the festival a benefit for the city," said Allen Scott, Head of Concerts and Festivals at Another Planet Entertainment and co-producer of Outside Lands. "We look forward to continuing this relationship for many years to come."

The festival has built a close relationship with many local businesses and has earned a reputation as a top gourmet food festival, boasting 82 Bay Area Restaurants, 41 Northern California Wineries and 30 Northern California Breweries in 2018.

The festival returns to Golden Gate Park for its 11th instalment from August 10 – 12 and boasts a line-up featuring The Weeknd, Florence + The Machine and Janet Jackson.