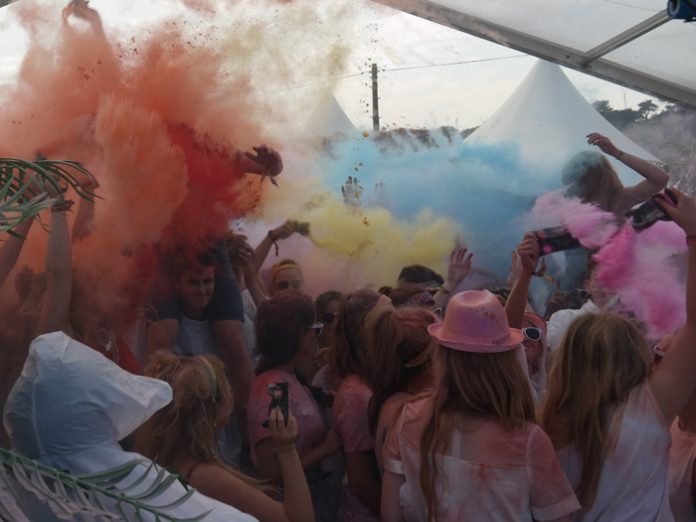 UK: SpaSeekers has conducted research into the sleeping and cleaning habits of UK festival attendees. The study claims to demonstrate which festivals' attendees shower the least, brush their teeth the least and even change their underwear the least. The nationwide survey of 500 festivalgoers also ranks events by the amount of sleep enjoyed by their average visitor.
The research names Download Festival as the dirtiest festival in the UK, being the festival were people clean themselves the least. The data revealed that 40% of Download festivalgoers do not shower at all across the whole weekend. Forty eight percent say they do not wash their hair, and one in 10 don't even brush their teeth.
However, Reading & Leeds festivalgoers are the worst for not showering specifically; 42% confessed to going the whole weekend without freshening up. Creamfields fans are the worst for not changing their underwear, with 13% of them confessing to keeping the same pair on across the whole weekend, as did 13% of BBC Big Weekend attendees and 12% of Download Festival partygoers.
The statistical analysis revealed Latitude to be the cleanest festival in Britain with a cleanliness score of 93 out of 100.
Bestival was discovered to be the worst UK festival for getting sleep, with the average festivalgoer getting an average of 3 hours & 2 minutes sleep each night. Bestival was followed by Creamfields and Parklife for the least hours' sleep, with festivalgoers getting an average of 3 hours & 15 minutes and 3 hours & 10 minutes of sleep per night, respectively.
Download, Reading & Leeds Festival and Isle of Wight Festival are the top festivals for getting sleep, with festival attendees getting around four hours' sleep at each event per night.
Jason Goldberg, Director of SpaSeekers, said: "Attending a festival weekend is a rite of passage every Brit goes through, and while people will be having the time of their lives watching their favourite musicians our research showed they are prepared to get a little dirty and sacrifice some sleep.
"We were surprised to discover that Download Festival is where Brits are get the most sleep, while festivalgoers at Bestival will be feeling a bit sleep deprived!
"Whether Brits are going to enjoy rock at Download or dance music at Creamfields, what really matters is that Brits enjoy the amazing festival atmosphere and have a great weekend."
This research was based on a poll commissioned in May 2018 by Onepoll on 500 British festival attendees.