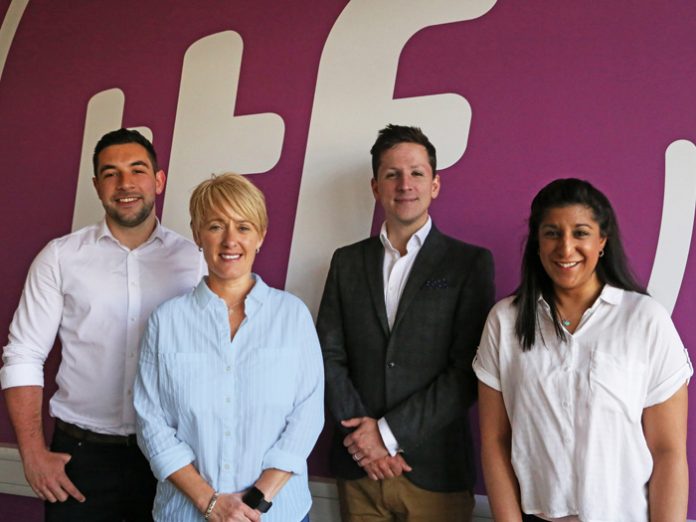 UK: The Ticket Factory has launched a new commercial team, tasked with creating more sales opportunities and driving profitability throughout the business.
The news comes as Chris Pile, previously Consumer Sales and Marketing Director for the ticketing company, is appointed as Commercial Director. Pile will be joined by Nick Fenton in the new role of Commercial Manager, working to build their product base, securing new clients in and around the West Midlands (the home of TTF), and selling TTF's trade and registration system ExpoWare. Another key focus will be on the preparation of key national and high profile ticketing client tenders.
The pair will be joined by Aliya Hussain who, in her role as Partnerships Manager, will be tasked with expanding TTF's marketing and distribution reach. The final important area for this team will be the Groups department, led by Groups Sales Manager Kelly Sharman, who joined TTF in December 2017.
On his appointment, Pile said: "I'm looking forward to the opportunities myself and my team can build and nurture with both clients and partners for The Ticket Factory. Our in-house technology and new ExpoWare registration service will be key selling points for us, so driving market awareness of TTF's products and services is essential to achieving our business goals."
Director of Ticketing for the Ticket Factory, Richard Howle, added: "This is the next exciting stage in The Ticket Factory's development; only recently we secured an exclusive three-year ticketing contract for Crufts – a fantastic contract win with a high-profile client. Our focus is on expanding our service to clients such as Crufts and the product range for our customers. Introducing a dedicated commercial team serves to propel these ambitions."
To speak to the team about new business enquiries, get in touch.