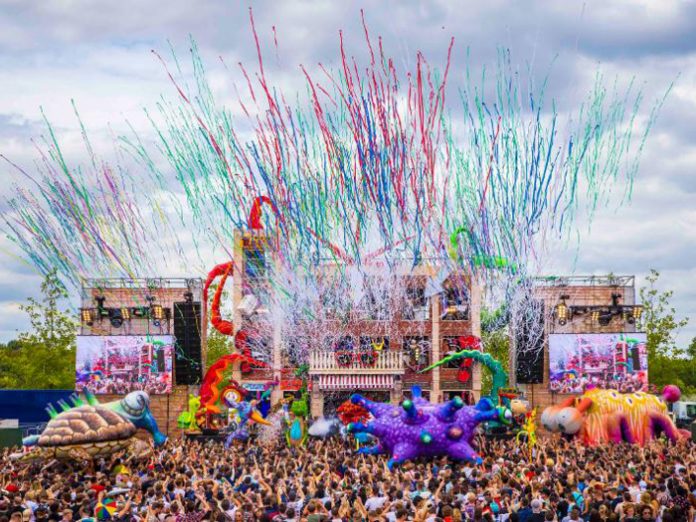 WORLDWIDE: Eventbrite and elrow have signed a multi-year ticketing partnership. The agreement will see Eventbrite handle the ticketing needs of the more than 100 shows and festivals under the elrow brand, which attract over 2.4 million attendees around the globe each year.
Founded in 2010, elrow is an award-winning experiential event concept and party series that pairs elaborate production, interactive performers, zany characters and otherworldly visual displays with some of the world's best electronic music.
With residencies in Barcelona, Dubai, Madrid, New York, and Amnesia in Ibiza, elrow has recently debuted in Shanghai, added a festival-scale event at the Queen Elizabeth Olympic Park in London, and announced a debut show in Las Vegas this upcoming October.
Vicenç Marti, President of elrowFamily, commented: "With many additional projects around the world planned over the next few years, the time to join up with a global partner like Eventbrite felt right. We share an international outlook and setup, an independent spirit, and they're constantly pushing innovations such as integrations with Facebook and Instagram, which are crucial to connecting with our fans in new and engaging ways."
"elrow are without doubt one of the most impressive independent club and festival promoters," said Paul Everett, Head of Music at Eventbrite UK. "They are leaders in their field, constantly innovating and delivering exceptional events that combine a unique blend of party, music, arts and breathtaking visuals. As people look for greater and more fulfilling experiences, the Arnau family are redefining festival and party culture. Working with them has been at the top of our wish list for a long time."