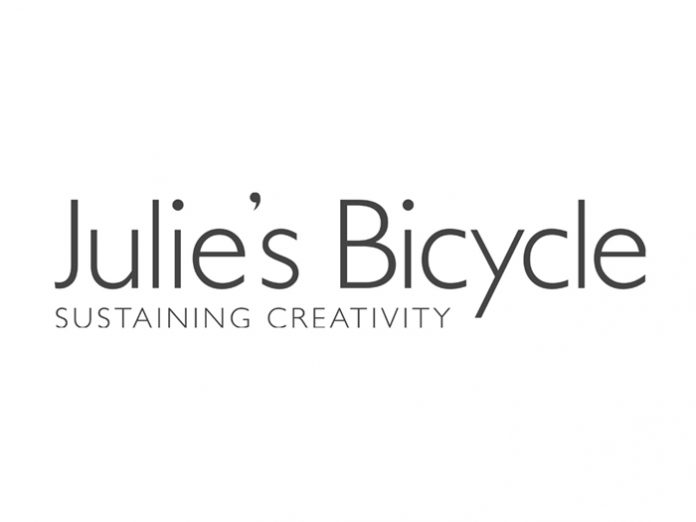 UK: Julie's Bicycle has announced the winners of the second Creative Green Awards, celebrating the many organisations taking a robust stance on climate change and the environment. With over 300 Creative Green certificates awarded, the awards are a moment for the sector to showcase its leadership in climate action.
The awards are supported with sponsorship from First Mile, Seacourt Printing and Pilio, with Good Energy also sponsoring the award for Highest Achievement for Improvement.
The Awards were hosted at the Roundhouse on July 9, with contributions from Baroness Lola Young, artist Michael Pinsky and Matthew Bourne of New Adventures.
The winners were as follows:
Outstanding Achievement
Festival Republic
Highest Achievement for Commitment
Shambala Festival
Highest Achievement for Understanding
Universal Music
Highest Achievement for Improvement
Sponsored by Good Energy
Glyndebourne
Best Festival
Reading & Leeds Festival
Best Museum and Gallery
Discovery Museum
Best Cultural Venue
Young Vic
Best Newcomer
Siamsa Tire
Best Creative Programming
V&A Museum
Best Campaign
Lyric Hammersmith
Best Creative Group
Curzon Cinemas
Green Champions
Jordan Bedding – Curzon Cinemas
Jackie Bland – Tyne & Wear Archives and Museums
Vikki Chapman – Festival Republic
Creative Green Pioneer
New Adventures
Alison Tickell, Director of Julie's Bicycle, said: "These awards show the outstanding quality and progressive leadership on climate and the environment from the UK's cultural community. With energy and imagination the sector continues to drive down emissions and power up sustainable change."
Sir Matthew Bourne, Artistic Director of New Adventures, said: "New Adventures is thrilled to be the first touring company to be working in partnership with Julie's Bicycle on a Creative Green Touring certification. As the UK's biggest and busiest touring dance company, we visit theatres across the world and travel to very picturesque settings. I believe that it's important to conserve the natural beauty around us and it is something that we're very passionate about. We hope that our Green Adventure with Julie's Bicycle will help us to spread the word to our wonderful presenting venues and audiences around the globe about how to lead more sustainable lifestyles, so that generations to come can continue to enjoy all that our planet has to offer.
"New Adventures is delighted to be awarded the Creative Green Pioneer award in recognition of our work with Julie's Bicycle over the past 18 months. We are now very excited to see what we can achieve in the future, particularly on our UK tour of Swan Lake."