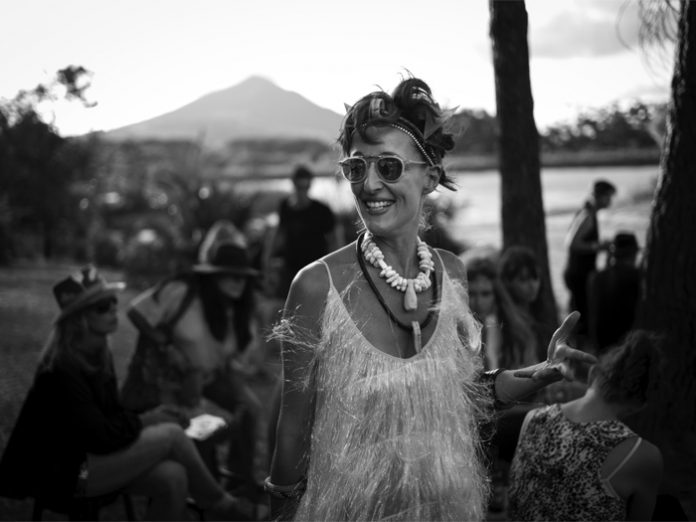 Georgia Black is the owner of Littlegig, a boutique festival just outside Cape Town, South Africa. Here she examines the trend of festivals increasingly trying to appeal to the well-heeled, top end of the market. Many are throwing around the 'L' word, but is a luxury festival experience a contradiction in terms?
The original music festivals that imbued the word with such romance were hedonistic, idealistic and unregulated spaces occupied by outliers. Sixty years ago, fretting about where to sleep (let alone what to eat), ran deeply counter to the spirit of the gatherings. Luxury was bourgeois, repressive, conservative and old. Festivals were radical, ideological – the voices of their generation.
Fast forward to more recent times, where the world's most expensive festival ticket (Summer Solstice, Iceland) launched in 2016 at a million dollars and included private jet travel, helicopter tours, and performances inside glaciers and volcanoes. Last year the spectacular flop that was Fyre Festival made newspaper and social media headlines as a hysterical crowd of Instagram models, tech bros and unwitting millennials – who had paid up to a quarter of a million dollars each – found themselves stranded on the island with no tents, no food, no acts, and no flights home. One imagines that Jimi Hendrix would be having a giggle at their comeuppance.
This is how things work in festival-land: big, profitable festivals are able to pay big headline acts which in turn are more likely to attract more people and therefore sponsors with real money. That's the triangle: artists, sponsors, festival-goers. The promoter's job is to keep all three happy.
Artists are happy when they are paid well and looked after. Big festivals with the Rolling Stones headlining have been known to build Mick Jagger a 1km running track for pre-show warming up, for example. Festival-goers are happy when they're having a good time with their friends and the people they meet. Sponsors are happy when festival-goers respond to and engage with their products or brands, and will pay top dollar to be in an environment that facilitates this. Plus, there's the fact that generations Y and Z are rewriting the rules of the luxury market. While older shoppers traditionally drove the growth of sales in the luxury sector, now it's shoppers born after 1980, according to the New York Times. And bingo, you have the seemingly inevitable marriage of festivals and luxury. Fancy tents and proper loos are no-brainers for promoters to provide when compared with the mega-amounts they can earn in sponsorship revenue. And naturally, the fancier the tent, the more interested the luxury sponsor, because anyone who can rent a $4,600 (R65,000) tent or a $295 (R4,000) spot at the Chef's Table, can most certainly afford the bottle of Veuve Clicquot.
So luxury brands – from cars to beauty to liquor to apparel to financial institutions – have now inserted themselves and their money into the festival space, but does it follow that festivals can be luxury events? As someone who has been to – amongst many others – one of the world's poshest festivals (Wilderness in Oxfordshire, England) and stayed in a tent as big as my bedroom with its own real loo and hot water shower, the objective answer is yes. That particular category of tents, which cost more than a 5-star London hotel room, sold out in a few days. Interestingly, Wilderness went cash positive in year four, and recouped all losses by year five, which is practically unheard of.
All the other leading international festivals that you may have heard of – Coachella, Tomorrowland, Glastonbury, Lollapalooza – roll out the red carpet to guests who can afford it, in similar ways. From my own experience as Littlegig's owner-promoter, I know that the most expensive tents and dining experiences are always the quickest to sell. Two years ago I introduced both glamping and the multi-course sit-down Chef's Table dinner as an experiment, not entirely convinced that the 'democracy' of the festival should be toyed with. The response was swift and conclusive: most people who can afford it want the frills. Any promoter who ignores this – especially when the festival attracts an older crowd too – does so at his or her own peril.
My final word is that luxury is deeply personal. For me, aged 43, it's either space and quiet (neither of which I would look for at a music festival), or it's an extraordinary experience, which is what I make sure we design at Littlegig. Luxury in the festival industry – like the watch or car industry – is about craftmanship. A luxury festival is not a piece of real estate divided up between sponsors, it's a giant collaboration of creatives and producers who understand that truly extraordinary experiences require both Herculean effort and a lightness of touch. That's what the top end of the market really wants from a festival: a magical communal experience that can't be found anywhere else. The rest they can buy somewhere else.