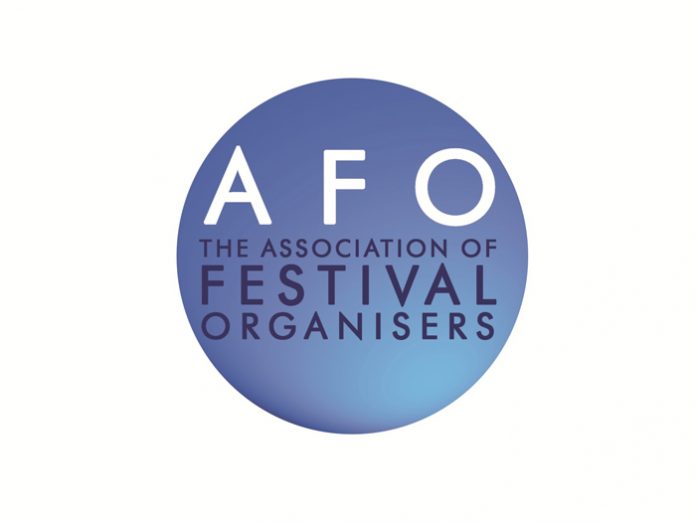 UK: The Association of Festival Organisers (AFO) has announced the dates for its 2018 Conference. Now in its 32nd year, the Conference will take place from November 9 – 11 at the Stratford Manor Conference Centre and Hotel near Stratford upon Avon.
Over the years the AFO Conference has played a pivotal role in raising awareness of the socioeconomic impact of the festival and events industry, and has brought about changes in the attitudes and image of the sector.
This year's Conference will continue to play that role with seminars covering sensitive, political and day-to-day topics. Discussions and talks will aim to address ways in which the festival industry can play its part in helping to conserve valuable resources and reduce its reliance on non-renewable energy. The impact Brexit may have on the festival industry will also be high on the agenda.
Topics that affect festivals of all sizes will include: planning your festival site to make the best practical use of your space, how to deal with waste management, and how your festival impacts on the local community.
Other seminars will cover: how to stay on the right side of new legislation following the introduction of GDPR, the new PRS tariffs, and changes in health & safety requirements.
Various experts will also be on hand to answer specific questions on insurance, legal issues & accounting, contracts & artists, licensing, and security.
This year the AFO has invited EFDSS Gold Badge Award recipient Ashley Hutchings to be interviewed by journalist Colin Irwin. Best known as 'the Guv'nor', Ashley is the founding member of Fairport Convention, famed for inventing British folk rock.
Showcase concerts on Friday and Saturday evenings will give delegates the chance to find new artists for their festivals. These concerts have traditionally proven to be a valuable opportunity for up-and-coming artists to be booked for their first festival experience. The concerts are also free to the public.
"Over the years the AFO has grown from a meeting of minds and shared experiences to an annual gathering that helps guide those involved in the festival industry towards best practices across all areas of an event," said Steve Heap, AFO General Secretary. "By keeping our finger on the pulse of new legislation and initiatives as they affect the events industry we can bring those subjects to the Conference to share knowledge."
"It is never too late to become part of our community," continued Heap. "New members often tell us they wished they had known about the Conference when they first started their festival."