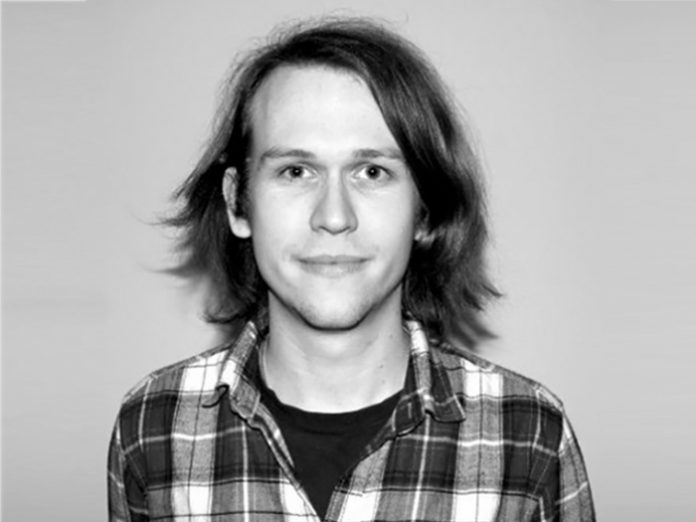 Richard Fletcher is a researcher in festival and events with a particular focus on quantitative methods and audience surveys. He predominately works freelance or in association with De Montfort University, Leicester. You can find more of his work here, and can find him on Twitter here.
For an industry so grounded in the physical world and live experiences, there is little doubt that event technology has diversified and grown rapidly in recent years. Event Tech Live, an exhibition of over 100 suppliers is in its sixth year, and there are over 400 entries for 'Event Management Software' to be found on review site Capterra. Few will be unaware of the emergence of giants like Eventbrite, probably going public some time in 2018.
Platforms want to offer everything from ticketing, CRM, staff and volunteer management, live interaction and more besides. Few would argue this growth isn't good for the sector. However, a strategy of any proprietary platform is in raising barriers to exit. Luring users with freemium pricing, upselling across a range of integrated offers and after a point, organisational inertia rather than value added is what sustains the relationship.
Open-source is comparatively new to event tech but in researching this article I was surprised to see the maturity of some livestreaming, ticketing and CRM options. There are potential benefits for all users. For complete novices it can offer a low risk way to try new technology. For intermediates, it stimulates healthy competition with proprietary solutions. For experts, it offers complete customisation and ownership.
Not all of the ideas in this article are strictly open-source but all of them are low cost, possibly even built around activities and services you are already providing. If you are unfamiliar with open-source, this may not be the place to introduce it fully, but if you have heard of Creative Commons, WordPress, Firefox, Libre Office, Arduino, Raspberry Pi, Linux and, to a lesser degree, Chrome and Android, you may be more familiar with some of the principles than you first thought.
This article looks at individual topics rather than comparing all-encompassing platforms, especially native mobile apps. Briefly, current research here suggests that: native apps are mostly used only for basic features like consulting the programme; other cultural organisations like museums are not finding them particularly good value for money; and that progressive web apps may ultimately take the place of many native apps in the future, especially any app a user is not going to use on a frequent, even daily basis, all year round.
Wifi and Bluetooth location data
If you are providing any kind of free Wi-Fi service, you will, by necessity also collect the unique MAC (Media Access Control) address of any device that connects to it and potentially also the address of any device that comes within range. But are you doing anything with this? Ask yourself why virtually all shopping centres now offer free Wi-Fi? It's a low cost way of collecting physical location and movement data. Bluetooth is a similar option.
A 2013 paper collected over 1m data points across the eight-day Roskilde festival from 33 Bluetooth scanners (mobile phones running an app) placed around the site. This study was able to group audiences into communities where their devices were commonly detected together and analyse other trends and movement patterns across the duration of the festival. A similar approach on a far wider scale involved the use of Call Detail Records (CDRs) collected from mobile telephone masts. MAC address randomisation and perhaps growing personal awareness may mean free Wi-Fi access is the only effective and ethical way of capturing this sort of data. If nothing else, you could use the data to help improve the quality and coverage of free Wi-Fi, which surely is a win for everyone.
Photo analysis and livestreaming
Crowd counting often springs to mind in relation to photos or video of events, particularly where individuals have reasons to over or underestimate the size of a given event. You may already have a lot of coverage of your festival or event through CCTV systems, though it rarely gets used for purposes beyond immediate security. Hardware costs have plummeted greatly, to the degree that cameras can be seen more as general purpose tools (see the cheap, tiny and popular-to-hack family of 808 cameras).
You may simply want a record for posterity, marketing or even to review site construction timings or ingress / egress. You could look at capacity and density in more detail around specific areas, stages or traders, or possibly at specific behaviours of the audience. You could look to the streams of images being produced by your own audience with Imageplot. Having such a huge volume of image data to crunch through in any consistent way means that systems like Amazon Mechanical Turk could be used to add metadata and perform simple analysis. Pybossa might be considered as the open-source equivalent.
Livestreaming is getting easier, though quality and purpose need consideration. Stories like a 200-capacity brass band festival managing to reach nearly 3000 viewers from 32 countries are compelling. 360 video and virtual reality are increasingly within reach of even humble budgets. Open Broadcaster Studio (OBS) is probably the most popular solution for those starting to investigate this area. OBS would only manage the local software aspect of a livestream; you would still need to assess whether a platform like YouTube was appropriate. For total control, Opencast is a possibility, though this may not be the sort of thing you could set up without specialist support.
Forms: surveys, guides, checklists
Open Data Kit is an offline-capable, mobile focused suite of tools to author, collect and analyse forms that is used in a huge variety of deployments around the world, with commercial and community support available. My main use of this has been in relation to carrying out audience surveys but I could equally see them used for standardised health and safety checklists, volunteer / staff signing in and out, using GPS and image features for site walkabouts, reporting issues or documenting procedures – with no paper to go missing and no data entry to do. Even more features are coming in ODK 2.0.
Customer Relationship Management (CRM)
This is a broad area and very hard to compare exactly. An organisation that only delivers one festival a year with a relatively small team may not need this level of granular and shared access, but open-source at least gives the opportunity to experiment without signing up for lengthy and expensive contracts. Open source CRM typically does not limit features by any kind of pricing tier or by the number of user logins, and gives you multiple avenues for support. SuiteCRM claims that even with support, their product offers everything Salesforce does at around 1/5th the cost, per user, per month. Odoo calls itself ERP (Enterprise Resource Planning), where CRM is just one of several apps that can be integrated in either paid-for or self-hosted options.
Ticketing
Critical to any event or festival, there is a huge range of options and evidently a good amount of competition for this aspect of the business. Pretix is an open source ticketing solution that has been used by a range of tech conferences. It is possible to self-host or use a hosted version for a 2.5% fee per ticket (up to 10,000 tickets per year). Attendize is another option, though without a hosted offer. The core aspect of payment processing itself is mostly beyond any kind of 'DIY' solution at the moment, due to the level of legal and banking compliance involved. However, would any techie article in 2018 be complete without a quick mention of cryptocurrencies? Are festivals now accepting Bitcoins? Yes! Could fraud and reselling around event ticketing be stamped out by the blockchain? Hopefully! Will any of this shave a few more percentages off payment processor fees? Maybe not any time soon.
In conclusion
There are many reasons beyond saving money to investigate open-source solutions, but let's imagine a hypothetical 10,000 attendee festival with £100 tickets (£1m turnover) and three staff working on the festival over one year. I estimate you could save £2700 per year on software subscriptions, and maybe as much as £30,000 on ticketing, even taking into account paying for some hosting and basic support.
Either way, it is an exciting time to be involved in event technology and you can usually count on open-source being the place for socially minded innovation. Always look carefully before you lock yourself into a proprietary, software-as-a-service contract. Get your hands dirty, save money and maybe even contribute something back to the community!