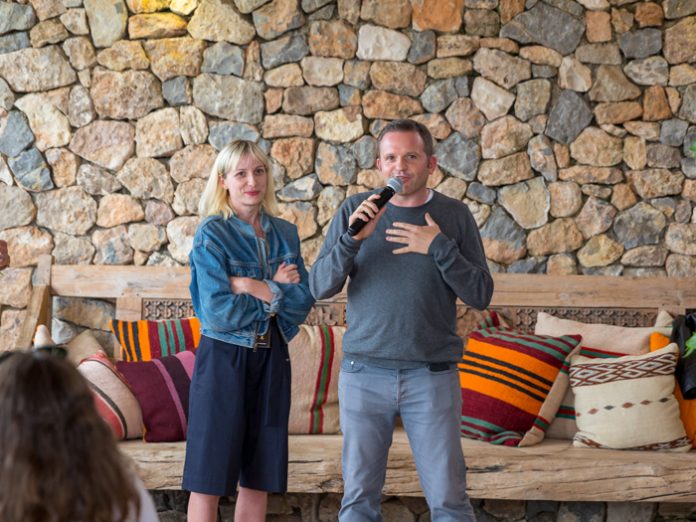 SPAIN: International Music Summit (IMS) – the platform for business, culture and education in global electronic music – has partnered with the leading female empowerment organisation in the music industry, shesaid.so.
As the summit continues to identify areas where positive transformation can occur, encouraging debate and proactively working towards change, this year's event at the Hard Rock Hotel in Ibiza from May 22 – 24 will be presented and co-curated by the shesaid.so organisation, with a 50% discount offered to all shesaid.so members who are attending the summit for the first time.
Key objectives of this partnership are to break down gender stereotypes whilst promoting and increasing the profile of women who are making an impact in the industry. The two organisations are uniting to make a joint statement of intent to help the electronic music industry examine inclusivity and encourage its movement to a more balanced sector. The two organisations will work together to strive towards gender parity at IMS Ibiza.
IMS co-founder, Ben Turner, said: "IMS has been on a journey of self-discovery in recent years and we feel ready to focus our event and its curation around striving for inclusivity in as many areas as possible. This is our third year working with Andreea and the shesaid.so organisation, and it really feels natural and unforced to share ideas and ideology with her team. It feels like our hearts and minds changed a few years ago but not enough action was being taken and IMS must lead by example. We can't hide that IMS was created originally by six white males, but we can change everything else around us to promote the best in the industry from across professions. IMS is more open to collaborating than ever before and I personally hope we can encourage more women to speak, attend, perform and help shape the industry they love."
shesaid.so founder, Andreea Magdalina, commented: "We are excited to renew our partnership with IMS this year as a programming co-host. This gives us a greater opportunity to create more visibility for women and other marginalised communities in electronic music and beyond at one of the most forward-thinking music conferences in the business. Our relationship with Ben Turner and IMS exemplifies the shesaid.so collaborative ethos – to constructively work together to address the gender gap where necessary and propose solutions for the industry to adopt further. IMS has positioned itself at the forefront of innovation in electronic music and we are thrilled to augment the experience with our programming ideas."
In addition to shesaid.so, IMS will continue to collaborate with and unite the strongest voices in the music industry, working in partnership with leading platforms to effect positive change. IMS Ibiza 2019 key partners include Pioneer DJ, Dancing Astronaut, Data Transmission, Decoded Magazine, DJ Magazine, Essential Ibiza, FAZE Magazine, Ibiza Spotlight, International DJ Mag Editions – Spain & Italy, Mixmag, Pulse, Resident Advisor, Ministry Of Sound, Record Of The Day and Trax.
During IMS Ibiza week delegates can experience a carefully curated three-day summit including keynotes and workshops, networking sessions, Remedy State presents ARETÉ, Ibiza opening parties, the IMS Legends Dinner and the annual IMS Dalt Vila closing finale.
IMS Ibiza delegates can once again choose their summit experience from three tailored badge tiers as well as the option to bundle Remedy State presents ARETÉ packages and save 20% off their delegate badge. Special discounts for students, under 25s and Ibiza residents are also available, providing full summit access as well as entrance to selected Ibiza clubs and opening parties over the duration of IMS week.