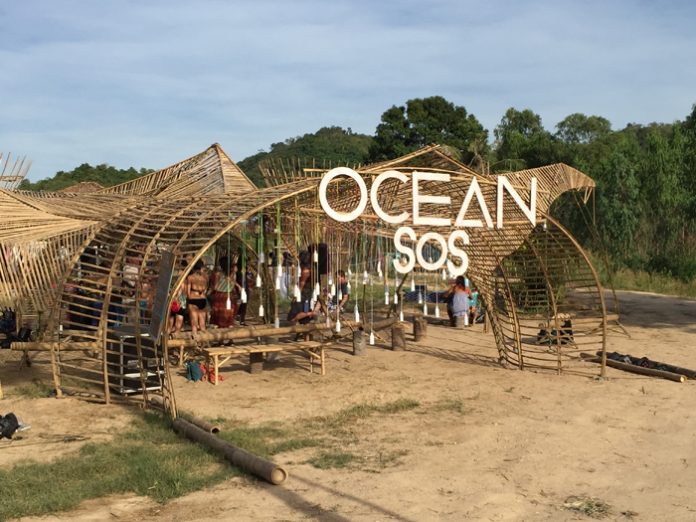 UK: A Greener Festival has announced that it will host the first ever International AGF Awards at the upcoming Green Events & Innovations Conference, which kickstarts the International Live Music Conference on March 5 in London. The new awards night aims to highlight a single best-in-class event for its sustainability efforts, across 11 categories.
AGF co-founder, Claire O'Neill, said: "The significance of the International Greener Festival Awards is that for the first time we are crowning the top winner as the greenest festival in the world. We also shout about the festivals with the best transport, waste, power and those using their influence and reach for good. The purpose is to accelerate positive change by shining a light on the best ideas us humans are coming up with to solve our collective conundrums."
After 11 years of assessing and certifying festivals & events around the world through the Greener Festival Award and its derivatives, the organisation feels the time has finally come to shine a spotlight on those who are doing the most impressive work in each of the sectors assessed, to recognise the individuals and suppliers who are breaking ground, and to ultimately present the top prize attainable: the International Greener Festival Award.
No higher accolade has before been presented in this field, as the International Greener Festival Award winner is the event that has scored the highest in the detailed peer reviewed AGF assessment and analysis, from all of those visited and audited across all countries who participated throughout the year. In 2018, this includes over 40 festivals, from 17 countries across 4 continents.
Categories for the International AGF Awards are:
Greener Transport Award
Greener Catering Award
Greener Pioneer Award
Greener Creative Award
Circular Festival Award
Water & Sanitation Award
Greener Innovation Award
Pied Piper Award (Greener Communications)
Delegates of GEI, ILMC and the ILMC Production Meeting will be able to attend the ceremony following the day's conference sessions, and the opening of ILMC31, at the Royal Garden Hotel in London on March 5 2019.
Entries for the first ever International AGF Awards are below:
Bayou Boogaloo (US)
Body & Soul (IE)
Boom Festival (PT)
Boomtown Fair (UK)
BST Hyde Park (UK)
Cambridge Folk Festival (UK)
Couvre Feu (FR)
Das Fest (DE)
De Poupet (FR)
DGTL Festival (NL)
Dubcamp Festival (FR)
Envision Festival (CR)
Fire In The Mountain (UK)
Green Gathering (UK)
Greenbelt Festival (UK)
Hadra Trance Festival (FR)
ILMC (UK)
Kew the Music (UK)
Les Escales (FR)
Manchester Pride (UK)
Mandala Festival (NL)
Metal Days (SI)
Own Spirit Festival (ES)
Øya Festival (NO)
Paradise City (BE)
Pete the Monkey (FR)
Pohoda Festival (SK)
Primavera Sound (ES)
Rainbow Serpent (AU)
Roskilde Festival (DK)
Spring Utrecht (NL)
Terraforma Festival (IT)
Uitfeest (NL)
Utrechtse Introductie Tijd (UIT) (NL)
We Love Green (FR)
Wonderfeel (NL)
Wonderfruit Festival (TH)
Wood Festival (UK)