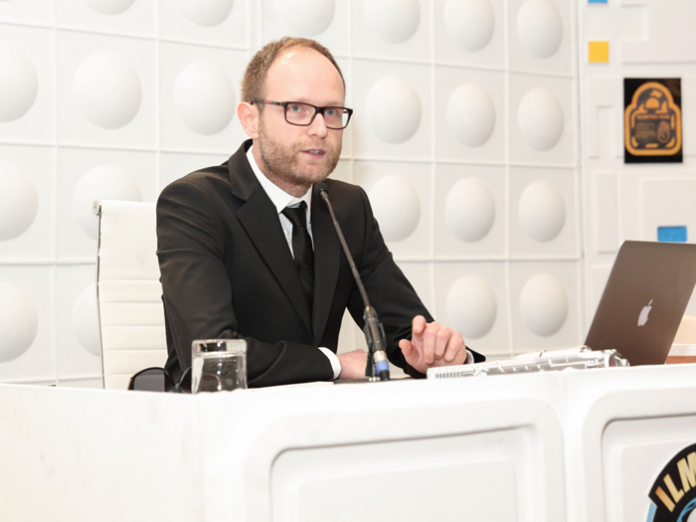 UK: Organisers of the International Live Music Conference (ILMC) have revealed its conference programme for 2019. With 30% more sessions than any previous edition of ILMC, topics range from ticketing, agency, investment and management to diversity, streaming, digital marketing, new technology and more.
"This year's ILMC agenda features more sessions, more speakers and more topics," said conference head Greg Parmley. "From our keynote interview with Roger Daltrey, to the most immediate issues in the international business and the launch of the new Futures Forum day for young professionals, it's a packed schedule."
A committee of over 100 professionals worldwide helps build the ILMC agenda, with input also drawn from key industry associations. The invitation-only event welcomes over 1,000 of the world's leading live music professionals from over 60 countries each year.
Highlights of the 2019 agenda include:
• The Who frontman Roger Daltrey in conversation with Ed Bicknell on March 7.
• The Open Forum: With or Without EU, sees Live Nation's Phil Bowdery lead the panel through the last 12 months in the business, while The Agency Business 2019 considers the power balance in the business, and the development of full service offerings.
• The new Futures Forum day for younger professionals boasts speakers ranging from a Buddhist monk to a self-confessed super-tout, with a line-up of sessions including Beyond Touring: Full Stack Futures and Meet the New Bosses: Class of 2019.
• Ticketing: Is selling out losing out? asks whether it's time we lost our obsession with sell-outs, while Secondary Ticketing: The fightback looks at recent anti-resale successes.
• The Manager's Office: Conjuring careers sees a line-up of prominent artist managers take the temperature of the live business.
• Dedicated workshop sessions this year include includes Digital Marketing, Streaming – which looks at what live can gain from online music consumption – and demystifying and understanding an overabundance of information in D is for Data.
• Diversity: Breaking the spell asks how the business can encourage a more diverse workforce, while Accessibility: Unlocking the purple pound examines the industry's attitudes towards deaf and disabled fans.
Further sessions and details of all guest speakers will be announced in the coming weeks.
The full ILMC agenda can be viewed here, while the Futures Forum website is here.
ILMC takes place at the Royal Garden Hotel in London from March 5 – 8. Companies supporting this year's conference include Live Nation, Ticketmaster, CTS Eventim, Showsec, Flash Entertainment, Integro, DEAG Entertainment & Mojo Rental.