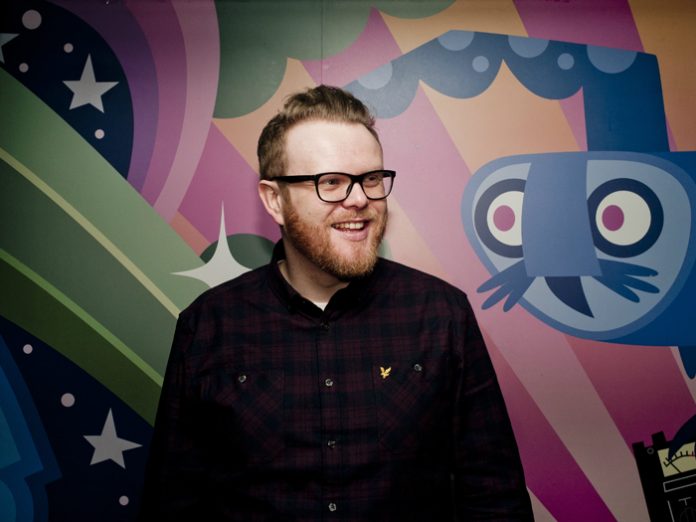 UK: Sound City has announced that its conference component, Sound City+, will return to Liverpool from May 3 – 5. Taking place across the entire festival weekend, the programme promises to offer insight into the most pertinent issues and debates within the music industry.
The award-winning conference will offer a chance for musicians, industry professionals and anyone with an interest in the music business to witness a diverse range of panel discussions and interviews. Sound City+ also gives attendees the chance to speak in person with the industry's key players in unique one-to-one sessions. As a Keychange festival and conference, Sound City+ will be hosting the conference alongside shesaid.so, a global network of women who work in the music industry.
Arriving at this year's Sound City conference is the BBC's pioneer for emerging artists, Huw Stephens. Stephens will talk through his vibrant, 20-year career and shed light on how young artists can get their music heard. Also appearing is Blur drummer, Dave Rowntree, who will cover the ups and downs of playing in one of the UK's biggest bands, the need for activism in music, and how his broad career has led to him filming with Slaves, hosting his own show on Radio X, and directing an animation comedy on Channel 4.
In a unique two-way interview between two of the key figures in Liverpool's club scene, Yousef and Rich McGinnis will explore the other side of midnight and discuss the rise of Circus, how to build a successful club night, and how the roles of performer and promoter are forever intertwined.
Panels include Touring the Asian Music Circuit, discussing how to enter and break a market where the rules are vastly different to the West; Women in A&R: How the Game has Changed, which looks at how the role of A&R has significantly changed in the past 20 years; and Brexit: The Realities for the Music Business, uncovering potential hurdles faced as an industry and how to protect the vibrant UK music scene post-March. How New Models Can Support Development looks at how digital music has radically changed the way music is consumed, and the Spotify Presents: Artist Masterclass provides artists and their teams with the knowledge, tools and best practices to help build a profile and find an audience on Spotify.
Head of Sky Music's Peter Bradbury and Nicky Bignell, Head of Music Licensing at the BBC, will offer a unique opportunity for artists to submit their tracks and have top broadcasters and sync agents pick their favourite to listen to and critique live at The Gatekeepers of Sync. Lastly, PPL and PRS for Music will present Get Played, Get Paid! Making Money From Your Music, analysing how revenue flows back through to the artist.
Special guest panellists include senior A&R at BMG, Char Grant; A&R Adele White, who signed the three million-selling Not3s; Parlophone Records A&R, Komali Scott Jones; Step Music manager, Ellie Giles; AWAL and Kobalt Publishing A&R manager, Eve Fairley-Chickwe; Danube Island Festival's Meli Posch; musicbywomen / Waves' Mirca Lotz; and Horus' Nina Condron.