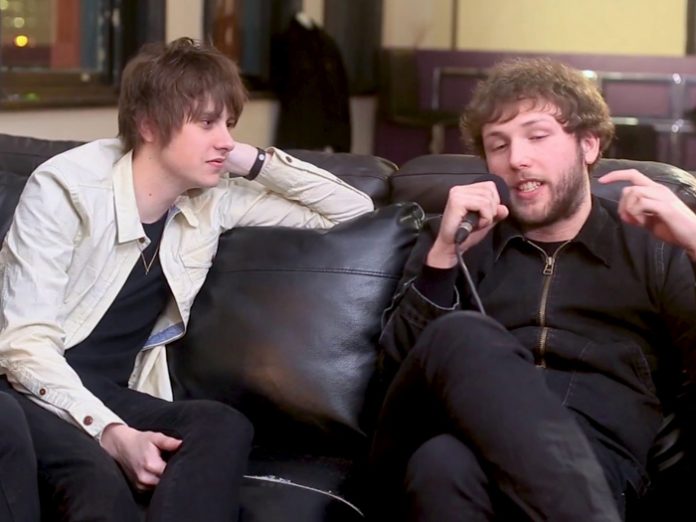 Skiddle's Live Music and Festivals Editor, Henry Lewis, is a trained journalist and lives in Manchester. Having worked at Skiddle for three years, Henry is a regular industry commentator and Skiddle spokesperson, as well as frequent interviewer for artists and bands, including The Sherlocks, You Me At Six and The Vaccines. Henry is also the guitarist in the Manchester based rock band, Sauce.
In recent years, the scrutiny put on festivals about the limited bookings of female artists has without doubt intensified.
While such questions were almost certainly raised in the past, social media has offered a wider platform for female artists and fans to question why gender ratios on festival bills are so disproportionate and why, seemingly, only male acts are given the premier slots.
A case in point: London's gargantuan rap event, Wireless. The festival is a staple in the calendar for hip-hop and grime fans, however the 2018 event became the subject of Twitter trolling thanks to some nifty work on photoshop from Lily Allen, raising the point that on the first wave line-up release, just three acts were female: Mabel, Cardi B, and Lisa Mercedez. She captioned the post: "The struggle is real".
Melvin Benn, the MD of the festival's organisers, Festival Republic, responded with: "18 female artists were approached to play Wireless Fest this year, only three of which were secured for our first announcement. Certain artists were unable to commit due to touring schedules or other reasons. In an ideal world, all 18 would have confirmed and we would be having a different conversation."
The same year, 45 major festivals signed up to an initiative that would see a 50/50 gender balance by the year 2022, while in 2019 we're seeing the likes of Cardi B headlining at Parklife Festival, BRIT award winner Jorja Smith headlining at Field Day and Lana Del Rey topping the bill at Latitude.
Furthermore, Solange has two headline spots to her name this summer, joining Cardi B at Parklife, while also topping the bill at Lovebox, plus there are headline slots for Christine and the Queens, Wolf Alice, Courtney Barnett, Jess Glynne and Chrvches at festivals across the UK this summer.
While the ratios still need to be levelled, at least now a greater proportion of female artists are seemingly being granted higher profile slots, as they rightly should.
Does this then mean that festivals in turn are becoming more accommodating places for women? It would certainly seem so. Whilst there is still much more work to do both on stage and behind the scenes, it certainly seems that female music fans are making their presence felt.
In a recent analysis of our ticketing data, we revealed that women are buying a record number of tickets to live music events. Over the past five years, women have grown their market share of overall ticket sales by 22%, while in 2018, female music lovers out-purchased men by 13% on average. We found that music festivals are where women are most dominant. Last year, women bought 65% more music festival tickets than men on Skiddle's site – an increase of 35% on 2017.
Of course, it is incredibly encouraging to release this data, which shows women are now buying more tickets than ever before to live music events. Above all, music should be about inclusivity and accessibility and whilst we all know there is much work still to do to level the playing field, it is fantastic to see that women are taking more ownership over how they and their friends spend their free time.
Certainly, a rise in the prominence of charitable organisations like Safe Gigs For Women – which has partnered with Skiddle and work with artists like Frank Turner and Enter Shikari – will have assisted this cause. After all, an increase in the number of women at live music events can only be a positive thing for music. Whilst efforts are being made to diversify both on stage and behind the scenes, it certainly appears that this messaging is filtering through to female music fans who are growing in confidence and making a real impact across gigs, club nights and festivals UK wide.