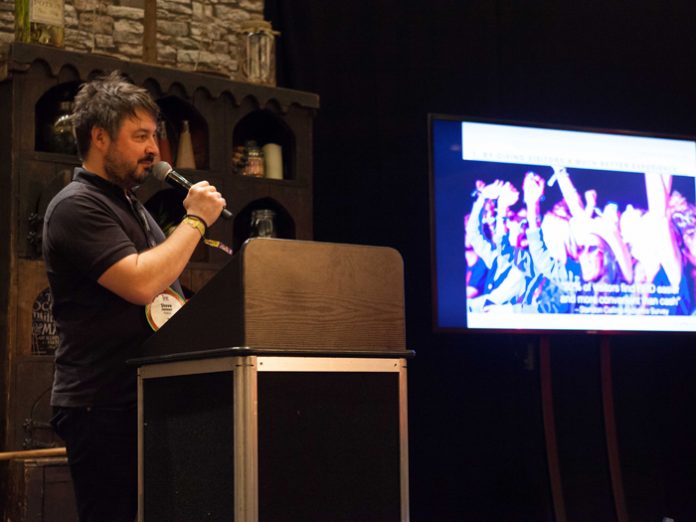 UK: PlayPass has strengthened its UK operations to address intensifying demand for its award-winning NFC technology, promoting Steve Jenner to the role of Managing Director for the UK and Ireland. Jenner, who joined the company in 2015, will lead an expanded team that includes the appointment of Ben Hirons (ex-Gorilla, Peppermint & Creative Bars) who will oversee event delivery.
Newly added to the cashless provider's expanding roster of UK-operated festivals are WeAreFSTVL (the company's largest cashless UK event to date) and Glastonbury spin-out Beat Hotel.
They join the previously announced Black Deer and Merthyr Rising as events that will be going fully cashless for the first time in 2019. 2000Trees, which made the transition last year, reported a 24% increase in bar spend per head, among other gains, and has signed with PlayPass again for this year. The event will be extending its use of the provider's solutions beyond cashless to include its accreditation and crew management platform, which enables the registration, administration and onsite tracking of all working personnel to reduce managerial workload, increase control of staff and eliminate accreditation fraud.
Underlining the company's commitment to expanding its ambitious NFC technology services in the UK, Steve Jenner presented PlayPass' latest innovations to international promoters and production professionals at ILMC's New Tech Forum this month, with a strong focus on enhancing sustainability at events and improving the experience for families with children.
Jenner commented: "This expansion follows investment last year that has increased our capabilities and capacity to service more events as Europe's leading cashless provider. I am delighted to have progressed to become UK Managing Director and am very confident in delivering the company's busiest and most successful year to date in the UK.
"We are looking forward to integrating our technology and supporting these new clients in delivering successful events this year. PlayPass' proven technology is gaining the trust of a growing number of festivals who can see the wide range of ever-increasing benefits to them, their public and their traders."