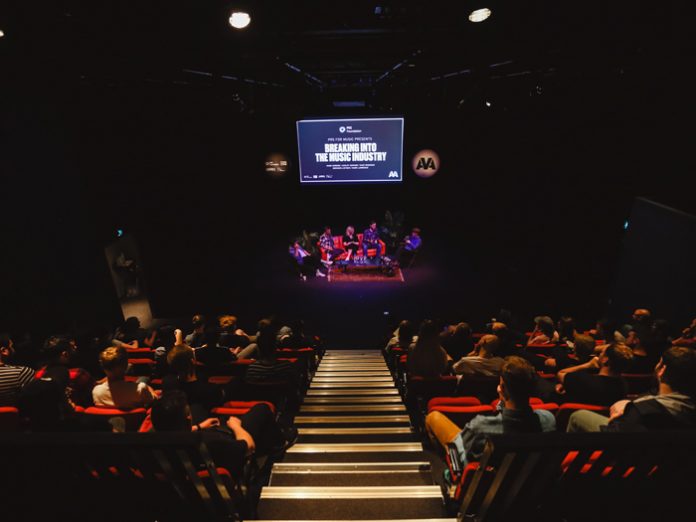 UK: AVA Festival has announced the first wave of names for its free conference programme on May 31 at Belfast's Metropolitan Arts Centre. Heading back to its home city for its fifth anniversary, AVA 2019 will host keynotes from The Black Madonna and Horse Meat Disco, as well as Resident Advisor, Red Bull Music, Help Musicians NI and PRS for Music.
Designed in the same vein as the festival's London Printworks conference in March, AVA Belfast will offer an insight into the music and arts industry from artists, agents, labels and innovators over two days of programming.
AVA has invited Resident Advisor back for another year, who will sit down with The Black Madonna for an edition of their live Exchange series, discussing both activism within music and her career as an artist.
Elsewhere, Red Bull Music head back to AVA, this time with essential promoters & DJs Horse Meat Disco. Running club nights since 2003, Horse Meat Disco have since been the backbone to LGBTQ+ clubbing in London and beyond. Now DJing all over the globe, they'll sit down with Red Bull Music to discuss the shift in night-time culture across the capital and the changes they have faced since they started out.
Also heading to AVA is the event's lead charity partner, Help Musicians Northern Ireland, who will be hosting panels focused around musicians welfare, funding and health. They will be on hand to offer-to-one on one support on their long term holistic services. PRS for Music will be advising on royalties and tips for licensing usage at the conference.
The conference will also play host to a Tech Masterclasses in association with a number of global key brands from the industry, including Pioneer, Ableton, and Akai. Furthermore, AVA will also welcome back the Tech Drop-In that successfully featured at AVA London, where pro audio brands are on hand for questions – including Rane, Akai, Denon and Pioneer. Finally, The Musicians Union will host a stand, alongside Queens University of Belfast's Sonic Arts Research Centre.