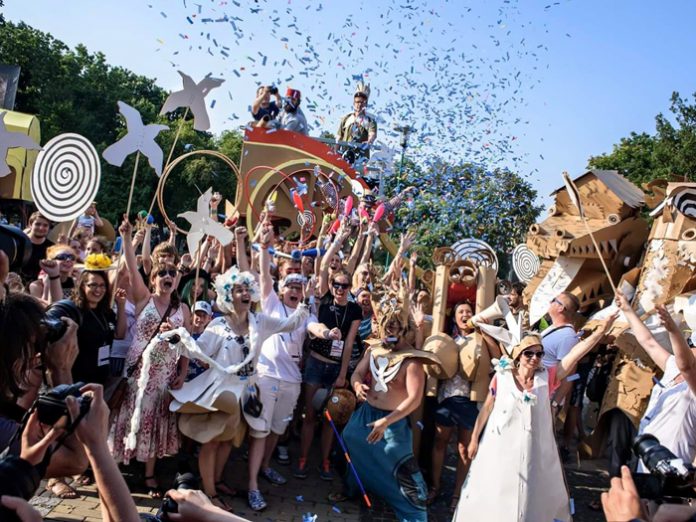 UK: ID&C, the provider of security wristbands for festivals and live events, has announced Timber Festival as the winner of its 2019 Grass Roots Festival Bursary and recipient of the £2500 grant.
The Timber Festival is a joint venture between the National Forest Company and Wild Rumpus, who have come together to create an international festival exploring the transformative impact of forests.
The ID&C Grass Roots Festival Bursary was launched in 2011 and is open to any UK independent festival that has operated for five years or less and has an overall attendance of up to 15,000 people. The bursary can be used across the full range of ID&C products from wristbands, lanyards, security passes, vehicle passes and festival guides.
The Bursary enables smaller festivals to have the same quality of wristbands and accreditation as some of the world's largest and most successful events. The financial contribution also allows bursary winners to spend more on developing other areas of the festival. Previous winners include Head for the Hills Festival, Samphire Festival, Elderflower Fields Festival, Just So Festival, Looe Music Festival and Cockermouth Rock Festival.
Timber Festival takes place from July 5 – 7 at Feanedock, a 70 acre woodland site on the Leicestershire / Derbyshire border in the National Forest. It will host arts and performance, dance and debate, with music from Gwenno, Hannah Peel & Will Burns, Stealing Sheep, You Tell Me, Jesca Hoop and guest curator Elizabeth Alker from BBC Radio 3 and 6 Music, to name a few.
Jo Maker, Timber Festival Co-ordinator, said: "We're absolutely delighted to be awarded the ID&C's Grass Roots bursary. As a festival just starting out, the award is a massive help with this essential and visible element of the festival experience. People love their wristbands!
"Timber draws audiences of around 5,000, both nationally and internationally, but also from within the National Forest itself. It is central to our vision for Timber that local people experience the festival, and local artists and musicians have the opportunity to be part of it…
"We created Timber to tell the story of how the National Forest has changed lives, the landscape and the economy in this part of the country, and how trees and forests are essential and transformational for us all."
Matt Wilkey, Director of ID&C, said: "We chose to award Timber Festival this year as we were impressed with their focus on working alongside nature, as well as supporting local business, music and raising awareness of key issues of the environment. We love the uniqueness of the theme of the Timber festival and how it sets out to explore how we can live, work and play in harmony with nature."