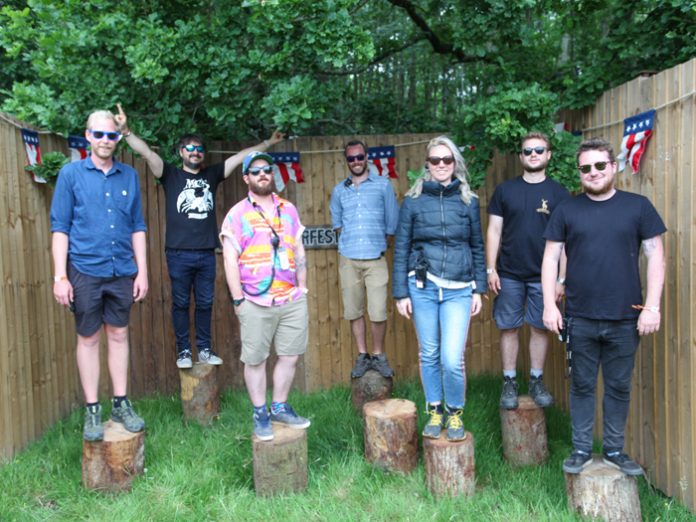 UK: Cashless and NFC specialist PlayPass enjoyed a record-breaking summer, operating at over 250 events across 22 countries & five continents, and processing 12.82 million cashless transactions, worth €78 million Euros. Globally, 2019 has seen the company grow its event roster by 40%.
The UK has seen the sharp end of this growth curve, with a 400% increase in events embracing the company's event tech solutions. This year saw PlayPass deliver more than 80% of the UK's commercial cashless and RFID festival activations.
Whilst many implementations focused on going fully cashless, some events used the technology to combat accreditation fraud, while others aimed to create a more immersive visitor experience.
Black Deer was one independent festival that used PlayPass for the first time in 2019 to go fully cashless and streamline their crew accreditation. Operations Director, Chris Russell-Fish, said: "I'm delighted to say that it's worked brilliantly. We've had no queues, the system has been easy to use – far better and more secure than dealing with cash – and our spend per head has been significantly higher than last year. We've had great feedback from the audience, traders and bar managers and I'm sure we'll look to enhance it further next year."
Steve Jenner, PlayPass' UK managing director, said: "This summer has seen the UK festival and events sector embrace the many benefits this NFC technology can bring.
"It's been a momentous summer for our team, who have delivered consistently through some challenging conditions and we are very fortunate to have worked with some truly innovative organisers at the fore of introducing this fast-evolving event tech to the market. Ultimately this is all about driving our clients' economic efficiency and improving their audience's experience through better engagement and intelligent data use."