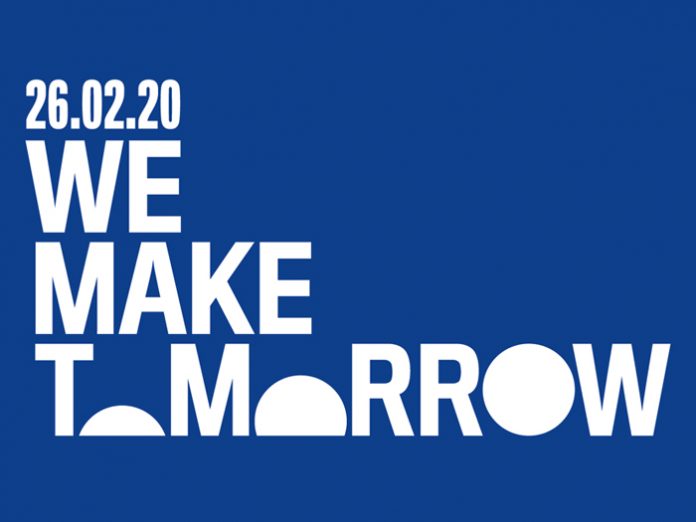 UK: Julie's Bicycle and Arts Council England have announced a flagship event to precede the UN Climate Change Summit in November, exploring the role that the cultural and creative community can play in galvanising a societal move towards net zero carbon emissions.
'We Make Tomorrow', on Wednesday February 26 at The Royal Geographical Society in London, will bring together high-profile speakers from the creative community and leading climate specialists, joining an audience of 300 delegates.
Confirmed speakers so far include:
Brian Eno – world famous musician, producer and trustee of Client Earth.
Kate Raworth – self-described 'renegade economist' and author of Doughnut Economics.
Jamie Oborne – manager of The 1975 and co-founder of the Dirty Hit record label.
Chris Stark – Chief Executive of the Committee on Climate Change.
Baroness Lola Young of Hornsey OBE – Crossbench peer and arts, culture and climate justice advocate.
Nabil Ahmed – visual artist and founder of INTERPRT.
Jason deCaires Taylor – sculptor of underwater museums and environmentalist.
Afsheen Kabir Rashid – co-founder and co-CEO of Repowering London.
Noga Levy-Rapoport – organiser of the UK Student Climate Network.
Kareem Dayes – musician and Founder of the Rural Urban Synthesis Society.
Curatorial partners for music and artistic performances include the General Ecology Project at the Serpentine Galleries, along with Sam Lee and The Nest Collective.
The event will include keynote speeches, interactive sessions, performances and cross-disciplinary discussions. With all the current indicators showing that we remain on course to trigger catastrophic climate breakdown and massive biodiversity loss under current practices, the conversation is both vital whilst the challenge is immense.
"We must stop heating our atmosphere, replenish and restore nature, and do this with justice as our watchword," said Alison Tickell, CEO of Julie's Bicycle. "These are our responsibilities as we step in to the new decade and this year's 2020 United Nations climate summit in Glasgow will influence not just the rest of the decade, but centuries to come.
"Julie's Bicycle's ongoing work with the 2018-22 Arts Council England Environmental Programme and its Spotlight and Accelerator programmes demonstrate that there is no opposition between what art is and how art does: reducing emissions prompts creativity and activism, and vice versa. We Make Tomorrow demonstrates that creative ideas and action are everywhere, connecting culture to energy, finance, circular economy and nature alongside climate justice, place-making and community."