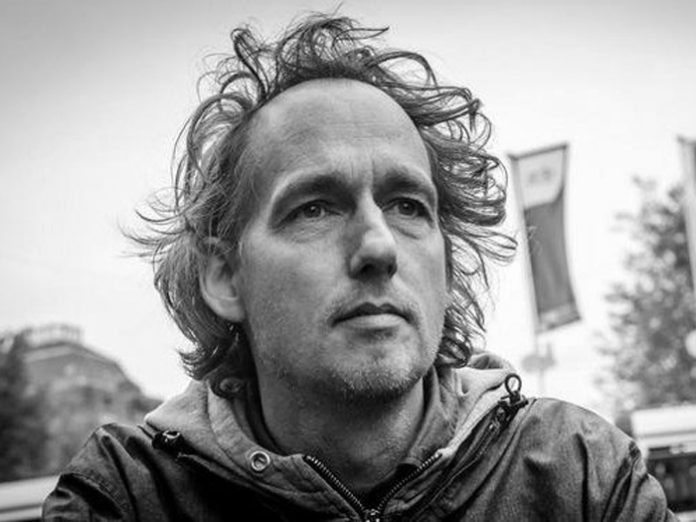 Richard Zijlma is the former Director of Amsterdam Dance Event, where over two decades he helped develop it into the pre-eminent festival & conference for electronic music. He is currently working to curate AVA events throughout 2020, including the forthcoming editions in London and Belfast.
Back in the day, I was the guy that tried to make music myself. It was not bad, but definitely not what I would describe as being 'good' either. Nonetheless, I spent all of my free time and money on gear, records and concerts.
When I studied in Groningen I saw a poster for Eurosonic Noorderslag and immediately applied as an intern to try to get more experience behind me. The application was successful and the role worked out pretty well for me; besides the actual work itself I got to attend all kinds of concerts for free. After finishing my studies, and working on some more music related projects, I moved to Amsterdam to continue working for the Eurosonic Noorderslag team. On top of this I began several other projects; the most challenging, smallest and now most discussed one was Amsterdam Dance Event.
Organising and promoting industry focussed events like Eurosonic Noorderslag and ADE was very different in the pre-Internet area. It was interesting and inspiring to be part of that technological transition, both in how it affected the creation and consumption of music. To be part of this historic and continual development is something I have really enjoyed, and I've learned a lot by paying close attention to how technology influences music and vice versa. In one way, you could say an event like AVA Festival & Conference is a technology-driven platform where the content is electronic music. You can see that reflected in the partners of the event, many of which are technology companies. Working with them, it is clear that we speak the same language and share the same goals, determined to provide opportunities for our community and the talent it's comprised of.
Witnessing technological advances has widened the scope of what is possible with music events, and has changed my mindset in thinking about the global impact of technology more broadly. I see music a connector of people and communities without any borders, something which technology has made truer than ever. For example, live streaming – which AVA is particularly great at – invites those unable to attend an invite into the experience, and gains a huge amount of exposure for the brand. Much like well-established forums across the world where people discuss their favourite music, live streaming has the potential to foster online communities that transcend physical borders. Now we can connect with kindred spirits all over the world and give talent a global platform.
Festivals have evolved to incorporate more educational elements in recent years, and audiences have proven receptive. AVA Festival puts a lot of focus on upcoming artists, allowing them to perform there and connect with its audience. AVA's accompanying conference is a natural vehicle for further developing opportunities for unsigned acts. Nurturing new talent is essential for both events and those wanting to break into the industry, and an event like AVA adds value both for talent as well for industry professionals wanting to learn. Visiting conferences like these for fresh minds can be life-changing and inspiring, showing people a path they may not have been aware of beforehand. And of course you can make some new friends.
There are several important considerations relating to technology and evolution when curating a music related event. After all these years I would still say that for me the starting point is to question how can we create a community, how we can define this community, and how we can explore its needs and wants. Ask yourself: who do they want to watch play? How do they want to watch it? What do they want to learn? Which trends should we be focussing our energies on? From there you can start working on a programme that should aim to connect and inspire people, remaining interesting for those at various levels of their careers and lives. For brands to stay ahead it means staying open and versatile – adopting the right trends and shifting focus when necessary.
In terms of trends and predictions, I like to keep an eye on new platforms and how they might affect what we do as events organisers. TikTok is one I find particularly interesting at the moment. An application like this allows the relationship between artists and audience to become more intimate. I also see the potential for AVA to be a leading conference & festival in both London and Belfast. It is amazing what the organisers have already achieved in such a short time, helping to support the scene and to develop the next wave of names coming through.