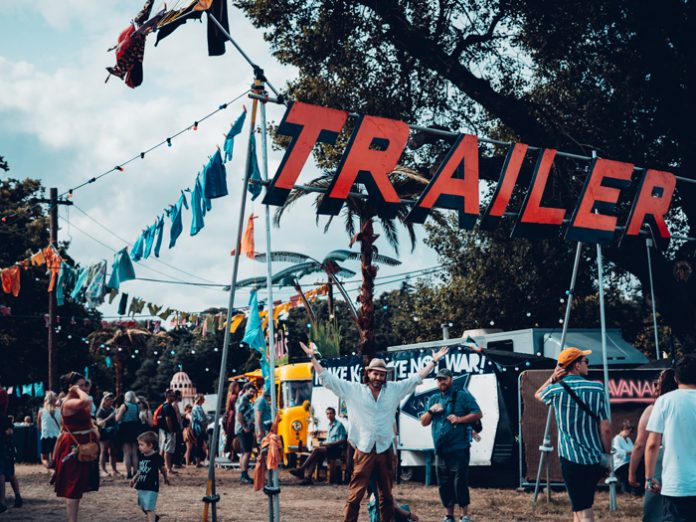 UK: After its debut in 2019, Latitude Festival's Art Caravan competition will return in 2020. Latitude has once again teamed up with Will Hardie, the craftsman behind Channel 4's Amazing Spaces and Shed of the Year to offer several designers grants of up £2000 to build and showcase a conceptual caravan creation at this year's festival.
The concept is as follows: turn a caravan, vehicle or trailer into something 'implausibly wonderful' and Latitude will give it a home within its Trailer Park zone. The hope is that Trailer Park will become a creative greenhouse for artists to present large-scale installations. Artists, architects, theatre-makers, performance groups and creators of all sorts are being invited to submit their most outlandish designs.
A judging panel led by Will Hardie and Trailer Park directors Roz and Hugo Jellett will choose the best ideas (or the best sounding creators) and work with them to bring the designs into being.  Winners will be invited with a team of friends to host the creation at Latitude.
Will Hardie commented: "I'm so delighted to be involved for the second year in this competition. I love how Trailer Park supports the creative visions of people who would otherwise never have a chance to join the world of festivals, and the concept of harnessing the public's passion for Latitude's artistic values."
Trailer Park Artistic Director, Roz Jellett, said: "In Trailer Park we really do set out to make people laugh, inspire and engage. We are on the look out for projects that marry creativity, participation and style. This competition loves a good host, so if you have a gang of friends who like to make people around you have fun, simply think of how you might do that in the most unusual way either inside or in front of a room on wheels."
Trailer Park originated at Electric Picnic festival in Ireland, where over 75 grants have been awarded. It arrived at Latitude's Henham Park for the first time last year and funded 11 creators.
The competition deadline is March 21. Entries can be submitted here.