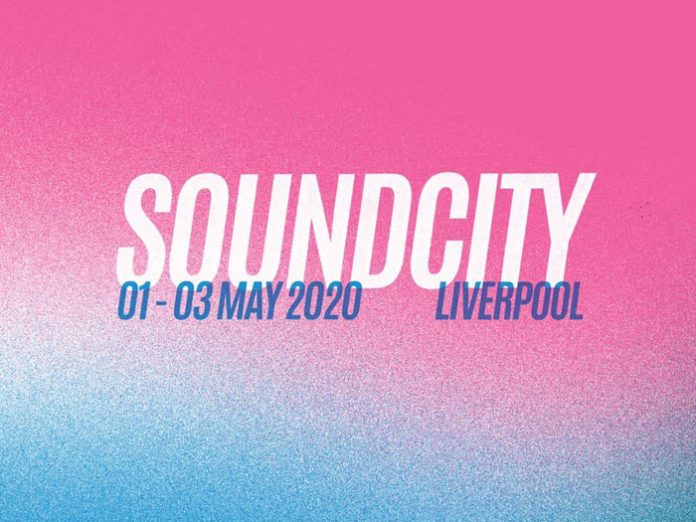 UK: Sound City has announced the 12 participants in its 2020 artist development initiative, Launch. As part of a brand new partnership with CAPLL and with longterm support from Arts Council England, Launch will help support and develop the careers of emerging artists from across the North of England.
As well as featuring on this year's festival bill on from May 1 – 3 and showcasing at Sound City events around the world, the 12 artists involved will receive support over a 12-month period with recording and releasing music; funding; tour management; marketing and PR; personal development; and the transition to treating their band and brand as a business.
The 12 artists named for the 2020 programme are The Mysterines, Weezy Jefferson, Tomike, Nikki & The Waves, The Sway, Podge, L'nee Golay, Lizzie Ross, Molly Green, Daddy, plus Levi's Music Project 2019 alumni Lydiah and That's Juvey?.
As part of this collaboration, CAPLL will be stage partner for the Emerging Talent stage at Sound City 2020. Artists billed include The Blinders, Mysterines, The Snuts, Marika Hackman, Marsicans and more.
Launch strengthens the development programmes Sound City already offers to the North of England, which include its Music Entrepreneur Training Programmes (aimed at young, aspiring music business executives) as well as Sound City Korea (which sees UK artists showcase at Asia's biggest industry events Zandari and MUCON), Sounds of the City Beijing (in partnership with Modern Sky Entertainment), plus the Sound City and Off The Record conferences.
"CAPLL are passionate about projects that look to benefit local communities and create of positive impact for people in those communities," said Loretta Spencer of CAPLL. "In the past we've been involved with many projects, such as the Danny Ings disability project, and we are very proud to now partner up with Sound City and help build on the huge success Sound City have had over many years in providing a genuine platform for many people who are looking to enter the music industry".
"Sound City's central ambition to nurture tomorrow's top talent – from the early stages of being artists to achieving personal, artistic and career success – goes far beyond our annual festivals and conferences," said Sound City Managing Director, Rebecca Ayres. "We have a wide range of programmes that put us at the forefront of artist and executive training and development in the North of England and beyond. The new Launch initiative will be the spark many fledgling artists need to turn their hard work into musical careers. We're pleased to be able to help so many exciting young acts alongside CAPLL and Arts Council England."