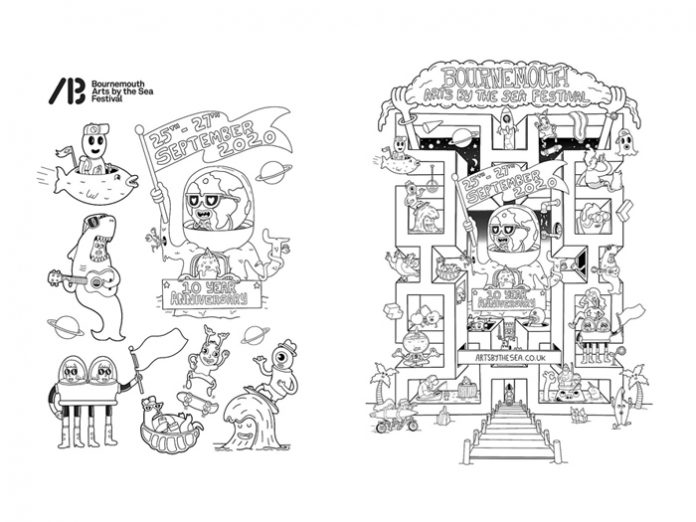 UK: Bournemouth's annual arts and culture festival, Arts by the Sea, has launched a colouring competition to help keep kids entertained at home during school closures across the UK.
Aspiring young artists can download a selection of colouring sheets based on the festival's 2020 artwork, to print and colour at home, or upload and colour using a tablet. Once complete, the creative designs can be shared online using the hashtag, #ABTSatHome, and on April 23, Arts by the Sea will showcase the creative work of everyone who got involved in a dedicated gallery on its official website.
'Arts by the Sea At Home' has launched to provide an opportunity for families to interact and get creative with each other at home during the current global situation. The Festival Team at BCP Council hopes that the exercise will encourage social interactivity and enjoyment whilst promoting positive mental health during the uncertain times faced by our nation.
Parents wishing to get their kids involved should visit the festival's official website for more info.