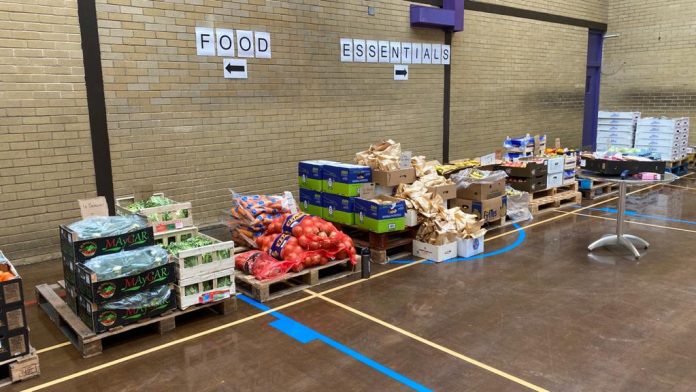 People Powered UK was formed to provide support to the NHS, including in ITUs (intensive treatment units) where the need is greatest, to relieve pressure on the health service and assist with flattening the curve.
People Powered UK has 915 members and counting from across the entertainment and live event industries. People who usually work at venues like the London Roundhouse and provide production services to festivals are working together across the entire UK. They're using skills and ingenuity honed building festival infrastructure to provide structures quickly and effectively, and sourcing equipment from outside the NHS's usual supply chain to provide solutions to challenges hospitals are currently experiencing. Production people already work with emergency services and local authorities at SAGs, on health and safety, and at planning meetings, so already speak the same language.
People Powered is currently building structures at Stoke Mandeville hospital which will be used for triage and isolation units. These will help increase capacity. There are plans underway for more structures and infrastructure at High Wycombe, Kingston, and Birmingham & Solihull hospitals.
On April 3rd, People Powered completed the set up on a shop for staff at the Royal Free Hospital, which they can access after shifts, allowing them to pick up essentials and fresh food and veg without facing the supermarkets and potentially empty shelves.
People Powered members secured 3000+ walkie-talkie radios and placed them with Homerton, Lewisham, Barts, and Croydon hospitals and will be supplying to more trusts this week, including Royal London, Imperial, Guys, UCLH and Royal Free. These radios will reduce the amount of PPE needed, by allowing hospital staff to more easily communicate between COVID and non-COVID spaces about treatment plans. We're also providing tour buses to be used as staff rest areas and talking about other ways we can provide tangible help.  People Powered Scotland are busy north of the border, and People Powered Australia is up and running too.
Sam Oldham, Commercial and Operations Director, Roundhouse: "Our industry is full of highly skilled workers, many of whom are currently out of work or have been furloughed. They have essential skills which can be used to support the NHS and we're so proud to see the Roundhouse technical and production team joining forces with others across the industry to make a real difference – I know we are in extremely safe hands with all of their expertise at the helm."
Learn more: www.peoplepowereduk.org