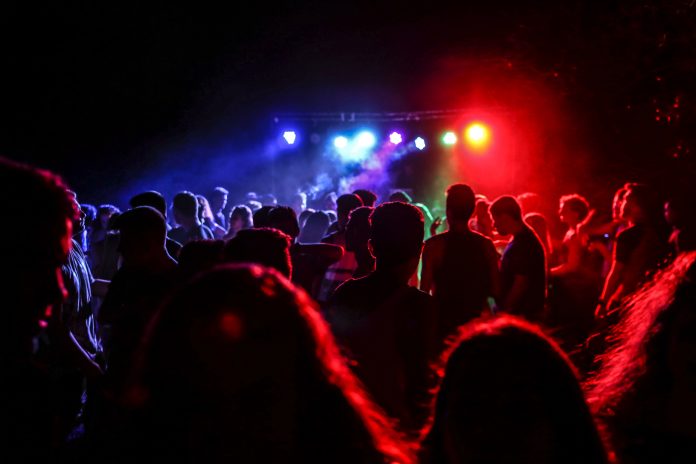 Over the last 10 years, Clubbing TV has successfully produced and broadcast more than 1500 hours of live streams from all around the globe. From studios, clubs, roof tops and crazy boat parties to some of the biggest festivals in the world, Clubbing TV has hosted impeccable live broadcasts to over 50 different countries where their TV channel is broadcasted. With the lockdowns, the live scene has been forced to rest, but live DJ streams have flourished all over the web on various platforms such as Facebook, Twitch, Youtube and Instagram — all of which have prompted a new wave of online creativity.
Unfortunately, the new content ID policy of these platforms restrains DJs, meaning they often perform DJ sets for their followers but get cut off if they don't own the music right of the tracks they play. This is a further muting of the voices of artists who are not still not allowed to play in a club, a bar or a festival for sanitary reasons – and now – even online due to copyright restrictions.
These new measures have inspired Clubbing TV to create their own legal and licensed live streaming platform: Clubbing.live.
Clubbing.live is a minimalist live-streaming platform conceived by the team at Clubbing TV for both music lovers and live streamers. Free, easy to use and interactive, Clubbing.live lets dance music fans watch various DJ sets, live performances, talk-shows and 3D virtual experiences every day! The Clubbing.live interactive chat allows users from all over the globe to talk to each other's during all the live shows or even send audios and animated gifs, re-creating a real participative experience.
Clubbing TV is broadcast on traditional TV (so cable, satellite, DTT, IPTV) in 50 countries around the world and into 100 million households. This means that anyone who plays on Clubbing.live could be selected for broadcast on the main channel internationally and simultaneously. This is a truly unique offering that puts Clubbing.live head and shoulders above the competition in terms of artist exposure.
For the official launch of Clubbing.live, rendez-vous on November, 28th at 8pm CET to watch an exclusive set from Worakis² at Positiv Festival at the wonderful Roman Theater of Orange, France.
Worakls and the cellist Antonin Winter performed an epic live set in front of the Clubbing TV cameras and the show will be broadcasted on Clubbing TV and on Clubbing.live for the very first time. If you were not able to attend any festival in 2020, this show will make you feel like you were there.
Worakls, a French musician and producer, is mostly known for his classic tracks Porto, Salzburg andCloches. He will soon unveil two new big releases: Worakls feat Eivør – Red Dresses (Ben Böhmer Remix) out on Hungry Music on December 11th and Worakls & Rusanda – Storm out on Sonate on December 18th.
Clubbing.live is now open to media partners, clubs, festivals and will be opening soon to all artists willing to live stream on a dedicated music platform. Visit www.clubbing.live.