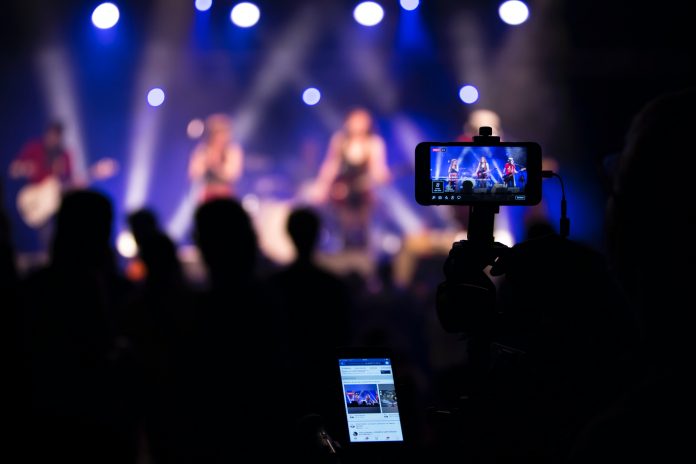 Event Genius have partnered with the music and lifestyle TV channel Clubbing TV to further develop their online streaming platform Festicket Live.
The new partnership will bring together Clubbing TV's extensive production and live streaming experience through their clubbing.live product with Event Genius' ticketing platform and marketing reach.
The past year has seen a remarkable rise in live streaming due to national lockdowns and the absence of live events. And given the possibility that future events will have to operate at reduced capacities – at least in the short term –  Event Genius expects events will continue to use live streaming as a way to engage with their fans whilst generating additional revenue.
For the past ten years Clubbing TV have been at the forefront of live streaming, having worked with events such as Tomorrowland, Kappa FuturFestival, Winter Music Conference Miami, Amsterdam Dance Event, Rampage, We are FSTVL, Amnesia Ibiza, and other ibiza superclubs to broadcast high quality live streams to millions of people worldwide.
Their impressive growth now means that Clubbing TV is broadcast on traditional TV (cable, satellite, DTT, IPTV) in 50 countries around the world and into 100 million households, and any stream on their clubbing.live platform has the potential to feature on their main TV channel.
By partnering with Clubbing TV, Event Genius will be able to offer promoters and artists world-class production for their live stream – be it a digital panel, workshop, DJ set or festival-style production –  as well as global marketing reach and ticketing functionality. Promoters and artists will have the option to put their streams behind a ticketed paywall, which will be password protected and linked to a customer's IP address to avoid sharing.
"We're delighted to start this new collaboration with Event Genius & Festicket for ticketed live streams." Commented Stephane Schweitzer, CEO & Founder of Clubbing TV.  "It is a logical evolution for Clubbing TV and for our live streaming platform, www.clubbing.live, to be able to offer to festivals, clubs & promoters a turnkey solution to reach their fans and provide entertainment anywhere in the world, especially during the pandemic while travel conditions and capacities of events are reduced. With Event Genius, Festicket, Clubbing TV & clubbing.live together, event organisers can fully focus on their artistic work and marketing campaigns knowing that they will be fully covered by professionals from the ticketing, TV broadcasting & live streaming industries".
Announcing the partnership, Festicket and Event Genius' Marketing Director Luis Sousa said: "After initial success with the Festicket Live product, it felt like a natural move to partner with one of live streaming's major players in Clubbing TV to offer onsite live stream production and delivery. Their vast experience in putting on world-class live streams for some of music's biggest brands is clear, and we believe that by combining that with our global marketing reach and ticketing functionality we have a great product to offer the industry."