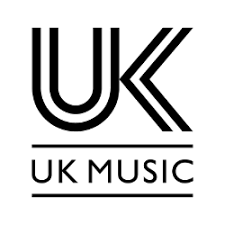 UK Music has unveiled its latest report This Is Music 2021.
This report has uncovered the devastation COVID inflicted on the music sector in 2020, and set out the urgent work needed to support the recovery.
Key findings include:
Employment plunged by 35% from 197,000 in 2019 to 128,000 in 2020.
Music industry's economic contribution fell 46% from £5.8bn to £3.1bn in 2020.
Music exports dropped 23% from £2.9 billion in 2019 to £2.3 billion in 2020.
UK Music Chief Executive Jamie Njoku-Goodwin said:
"The past 18 months have been exceptionally challenging for the UK music industry, with billions wiped off the value of the sector – but we are determined to look to the future and focus on recovery."
In response to these alarming figures UK Music is calling for urgent action and for the Government to implement:
Tax incentives for the music industry to stimulate growth and jobs.
Urgent action to remove the barriers to touring the EU.
A permanent reduction in VAT rate on live music event tickets.
More funding and support for music exports.
Boosting funding for music education and for the self-employed to help secure the talent pipeline.
The report also contained a survey from Public First that showed how important music is to people in the UK. The survey by Public First found:
75% of the public are proud of the UK music industry and its heritage
59% believe music improves the UK's reputation overseas
74% say music is important to their quality of life
UK listens to 60 billion hours of music a year – the equivalent of 7 million years
1 million people took up a music instrument during lockdown
You can find the full This is Music 2021 report here .
You can find the full Public First survey and methodology here and here.