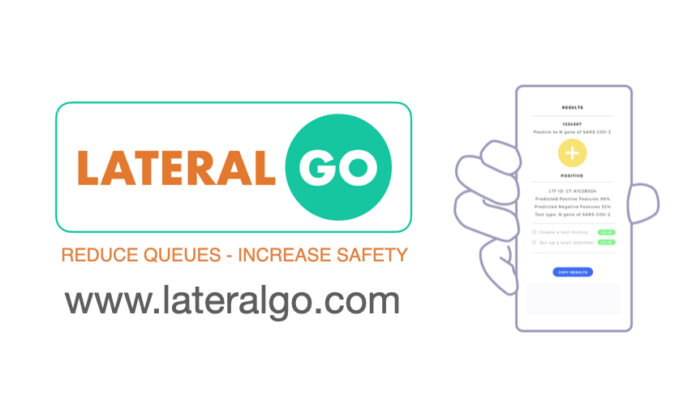 Horao Group has partnered with Vidiia Ltd, an innovative medical technology company that specialises in diagnostics within human health, software, and artificial intelligence. Based at the University of Surrey, Vidiia have developed a lateral flow AI recognition system to act as a Covid Passport. The system enables fans, staff and guests to upload their lateral flow test from their mobile or computer and securely check-in to an event or space ahead of turning up.
Lateral Go speeds up entry to venues by removing the need to double queue or deliver additional checks at the entrance. The system has been trained on thousands of lateral flow tests from the leading flight-test, high street and NHS tests. The QR code is stored anonymously so that tests cannot be re-used or used by different people.
The AI can detect the result from the test image and choose to agree or disagree with the entered result. If both agree negative then the persons access (ticket, pass or credentials) are then whitelisted with the Access control system allowing normal tickets to provide both a Covid and ticket validation check in one go.
Lee Booth, CEO of Horao Group, commented "We've been concerned for some time at the impact of non-qualified staff to check lateral flow tests at events and the lack of standards and processes to make this simple for the fan and affordable for the venue. Our partnership with Vidiia provides the fastest and most cost-effective solution for keeping people safe at venues and offices."
David Rimer, CEO of Vidiia, was delighted to announce the partnership. "Vidiia have been working hard for over a year to develop its Covid-19 platform called 'Virus Hunter' along with specific products, such as our AI program for lateral flow testing and rapid PCR for field-based diagnostics. The partnership with Horao Group allows us to make the system available to everyone going to an event ensuring the event is safe and easy to enter."