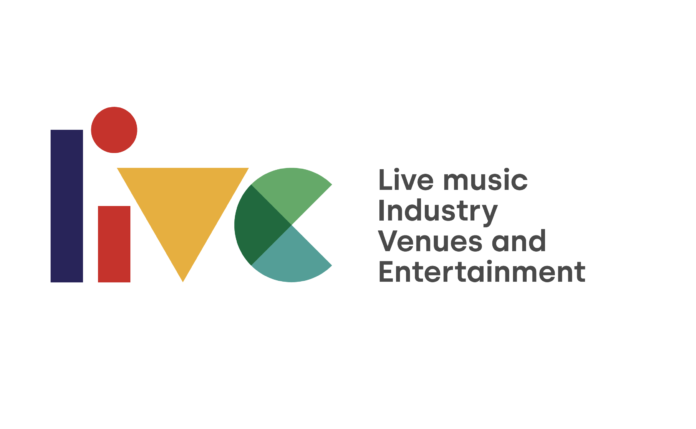 • 26% of UK shows have already been cancelled in Q1
• Industry revenue dropping as 44% of international shows have been cancelled in Q1
• A lack of public confidence and fear of further restrictions cited as main reasons for cancellations
• 90% of the industry believe Brexit will negatively impact the industry once all markets fully reopen
Over a quarter of shows have already been cancelled in the first three months of 2022 leading to a serious loss of income for the live music industry, a snap industry survey of booking agents across the business, conducted by LIVE has shown.

The industry has today repeated calls for a package of measures from the government following a devastating two years as a result of the pandemic. Vital support measures would include keeping the reduced rate of VAT on tickets, urgently fixing the broken Government insurance scheme and resolving roadblocks for transportation to enable tours to go ahead.

The serious risks the Omicron variant placed on the live music industry over the Christmas and New Year period, including last-minute cancellations, resulted in organisers having to make tough calls to cancel or delay shows. The unpredictability of covid has shown that overnight businesses of all size can be devastated by rapid changes in the public health situation.

These cancellations have resulted in dramatic income loss for thousands of artists, production crew, freelancers, venue and supporting businesses. This comes after unprecedented losses throughout the pandemic.
A lack of public confidence, potential new restrictions and the possibility of further variants were all cited as the main causes of delays and cancellations of shows. Additionally, with the UK beginning to reopen but much of Europe remaining closed, the UK legs of international tours are at risk due to the lack of financial unviability of only touring the UK.

These issues are compounded by the devastating impacts that Brexit is now beginning to have on the industry. The introductions of visas and punitive regulations on the trucks and vehicles that make touring possible is leadingto 90% stating thatBrexit will negatively impact the live music industry once all markets are fully open again.
Further analysis from the survey is detailed below:
• LIVE surveyed booking agents across the industry, including the largest businesses, about 2022 cancellations.

• On average, 26% of UK shows in Q1 have already been cancelled.

• On average, 44% of international shows in Q1 have already been cancelled.

• Key reasons for concern regarding domestic touring:
o 70% – Lack of confidence from the public
o 60% – Local lockdowns or new restrictions being brough in
o 55% – Further Covid-19 variants disrupting touring
o 35% – Lack of confidence from artists, venues, promoters.
o 20% – Impacts of Brexit (visas, work permits, cabotage, ATA carnets)

• Key reasons for concern regarding international touring:
o 50% – Lack of confidence from the public
o 80% – Local lockdowns or new restrictions being brough in
o 65% – Further Covid-19 variants disrupting touring
o 35% – Lack of confidence from artists, venues, promoters.
o 45% – Impacts of Brexit (visas, work permits, cabotage, ATA carnets)

• 90% of those surveyed state Brexit will have a negative impact on their ability to do their job
o 60% stating significantly negative or worse