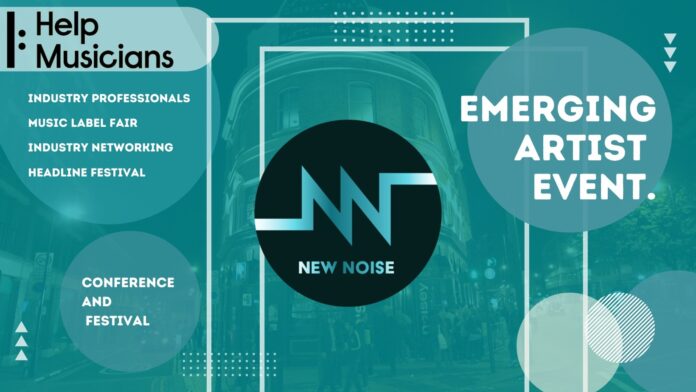 New Noise is a one-off, upcoming Shoreditch day festival featuring a conference and vibey evening of music in support of Help Musicians charity. Landing on April 4th, New Noiseare here to assist emerging artists when it comes to cutting through industry clamour.  
New Noise will be raising money for Help Musicians (Founded in 1930, formally known as Musicians Benevolent Fund), helping musicians at times of crisis, but also at times of opportunity, giving people the extra support they need at crucial stages that could make or break their career.  
The London event is here to inspire and assist with a two-part event. The 'A Side' Conference features specialist speakers discussing a wide variety of impactful topics, relatable to both musicians and all sectors of the music industry, along with the chance to learn from an esteemed panel of acclaimed industry professionals. 'B Side' Festival presents a music label fair, acoustic acts, and a headliner gig.
Set in the electrifying scenes of 'East London's most notorious venue' (NME), The Old Blue Last has an emporium of past performers to have animated the stage with global music successes including Arctic Monkeys, Lily Allen, Amy Winehouse, and Charli XCX.