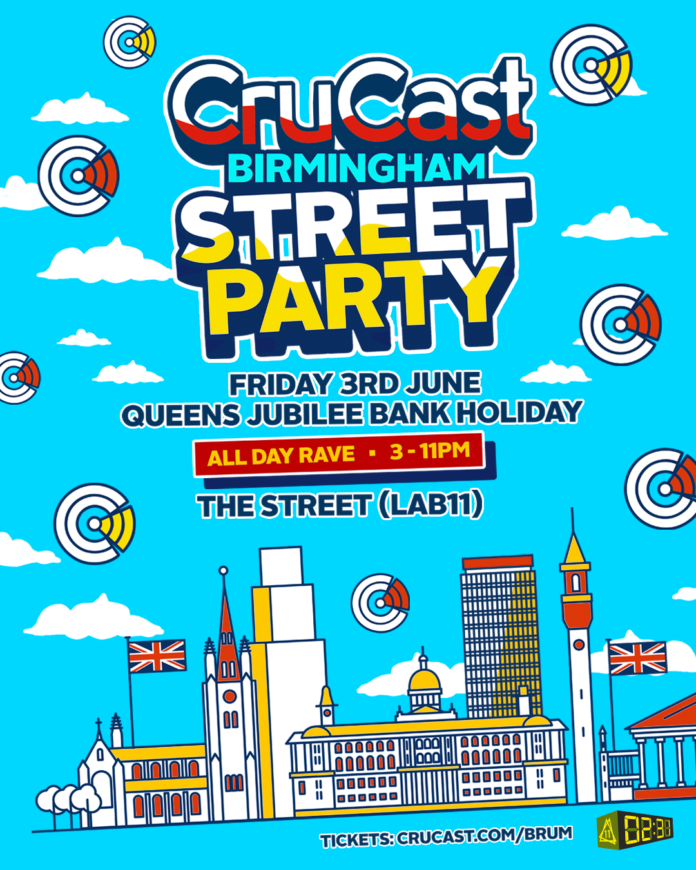 UK bass institution CruCast have lined-up a mouthwatering and supersized Street Party party for 4000 people as part of the Queen's Jubilee Weekend on Friday June 3rd. Over 30 artists will play Birmingham's Lab11 including Skepsis, Darkzy, Kanine, Zero, Problem Control, Window Kid, Hedex and many more, selling out ealry bird tickets in super quick time, indicating appetite for genre specifc events, trading on CruCasts's reputation as one of the most influential and respected brands across all bass music.
The label is known for its cutting edge sounds, the roster includes all the very best talents in the game and the brand's essential live events and festival stage takeovers are always a guarantee of a first class party. They have hosted them at places like a 10,000 capacity party at Warehouse Project, the Radio One dance stage at Reading and Leeds Festivals and more legendary venues like Amnesia, Ibiza and Printworks, the street party will be another extenson of the brand's own activity.
This all day rave runs from 3pm to 11pm in the street outside Lab 11, a renowned space with world class sound and fully decked out with explosive production to back up the cutting edge line up that will cover everything from  bassline, electro house and drum & bass to garage.