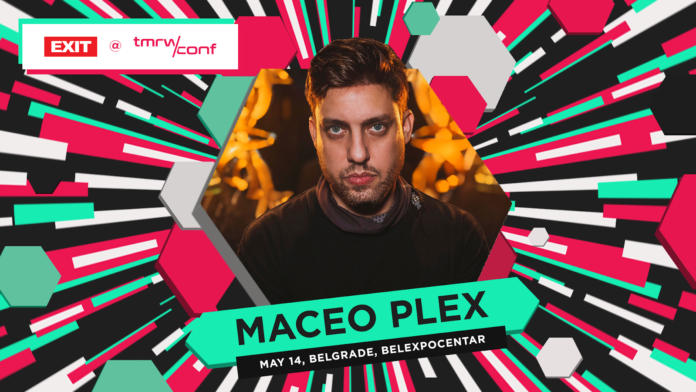 With NFTs on everyone's mind, EXIT Festival is proud to announce a number of NFT collections, presented at this year's festival. The collections will not only showcase Maceo Plex's own collection called SHADES, but also a collection called HEADPHONES featuring EXIT's first logo from 2001 in 3D,  the TRIBE gift collection, intended for the earliest members of the EXIT Discord community, as well as the WINGS collection, created in collaboration with Christina Carmela, a South African pilot and women's rights activist. 

In the theme of multidimensionality, which also represents the festival's philosophy, the NFTs are proof that nothing can replace live experiences. Destined to bring the best "live" festival experiences, visitors will have the opportunity to use the 3D headphones, glasses and wings in the new digital universe. Lucky owners of EXIT's NFT art will also have the opportunity to experience the festival as only a few do, with exclusive access to the Dance Arena stage, hanging-out with EXIT headliners and secret parties at hidden locations in  the EXIT fortress being  just some of the surprises, including the possibility for Maceo Plex and other dance music superstars to perform digitally at their very own private party! With the incredible Dance Arena announcement coming soon and featuring the absolute cream of international dance acts this is a huge move by EXIT Festival and one that is sure to get the tech heads salivating. 

Alongside the opportunity of being one of the first to get a hand on EXIT's digital art, TMRW conference visitors will also have the opportunity to get familiar with the impressive EXIT VR project in Serbia. The EXIT VR project showcases the well-known festival location, recorded with an 8k 360 VR camera and premiered at the World Expo in Dubai in the Serbian Pavilion. The aim of the audio-visual project is to open the festival locations not typically open to visitors like being on the Main Stage next to David Guetta or dancing to Solomun or Paul Kalkbrenner in the Dance Arena.