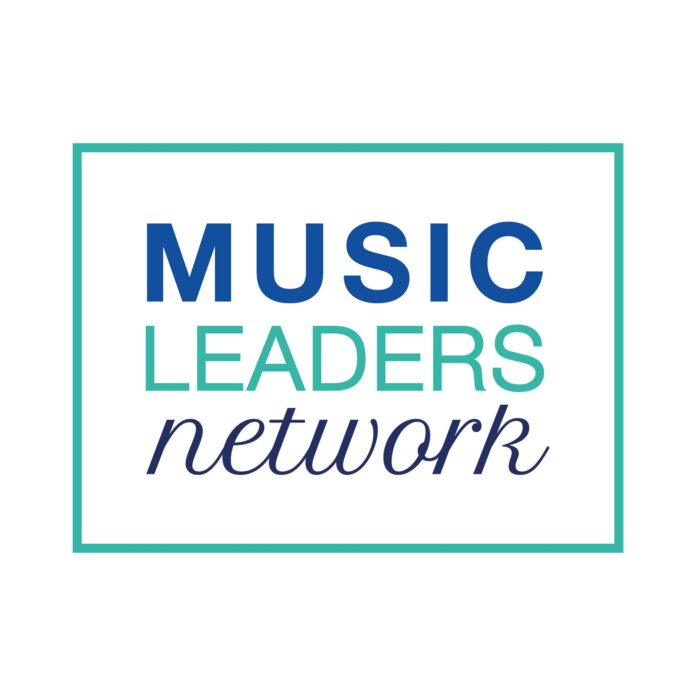 Respected music industry educators Remi Harris and Tamara Gal-On are delighted to announce the latest iteration of their hugely successful women's leadership development programme, the Music Leaders Network. Beginning in September 2022, the programme will beopen to both company employees with a minimum of 5 years industry experience and self-employed women in music. Businessesare being urged to invest in their women leaders and future-leaders, while bursaries will be provided for the self-employed to assist with costs. Additionally, there is a focus on encouraging black women to be encouraged to apply to the programme by their employers. Based around individual coaching and small-group training, the programme has already built an enviable track record of success, with many previous participants -including creators, agents, publicists, managers, label and publishing executives, and live music professionals -benefitting from a significant elevation in their careers, visibility and income. Already confirmed for September 2022 is PPL, which is funding the attendance of two staff delegates.
Nominations, suggestions of people who should be on this programme, are also welcomed, these can be made via the website. In 2020 and 2021 the leaders'network was commissioned by Manchester, based charity Brighter Sound as part of their Both Sides Now gender-equality project. After completing the Music Leaders Network in 2021:
•Participants reported increases in income of between 15% and 100% 1 yearpost-programme (by adding greater business value, and progressing to more senior roles).
•100% of women understand their leadership strengths and weaknesses.•91% of women feltmore confident in their abilities as a leader.
•82% of women considered themselves a more effective leader who was more equipped to deal with conflict and difficult team dynamics.
Applications open today with online launch events on Friday 10 June 2022 at 13:00 and Tuesday 21 June 2022 at 18:30 where prospective participants or businesses can ask Remi and Tamara questions about the programme.
Co-Creator Remi Harris: "Participating in this kind of leadership development was life-changing for me 15 years ago, it significantly increased my impact and visibility in the industry and lifted me into senior leadership positions. Now, as a trainer and coach, I want to help other women fulfil their leadership potential.
"Co-Creator Tamara Gal-On: "Seeing the many successes of the participants of the last two editions of the programme which focused specifically on women in music in the North of England, we realised we'd like to proactively encourage Black women to access the September 2022 network as a tangible contribution to supporting the industry in redressing inequity as brought clearly to light during the Blackout Tuesday event.
"Peter Leathem, Chief Executive Officer at PPL: "PPL is committed to making the music industry a more equitable, inclusive and diverse place to work.The Music Leaders Network has a strong history in supportingwomen develop their careers and we are proud to fund the attendance of two of ourstaffand provide them with valuable education, mentoring and coaching."The programme hasalso helped foster a genuinely supportive industry community, with members building up great mutual trust and providing ongoing support, resulting in the emergence of new collaborations, attendance at each other'sevents and practical offers of support with job applications and workplace challenges.
Past participants have been effusive about the experience:
"Kate Doyle, Festival Director, We Invented the Weekend said: "It really snuck up on me how much I learned from it. You're in there and there's a lot of talking, role play, learning and discussion …. you don't fully understand what you're getting out of it until it comes to putting things into practice in the workplace which is when you see it all come into action."
Julie Cotton, currently Tour Site Coordinator, Ed Sheeran said: "It was a wonderful shared learning experience and I now have a network of fantastic women I can call on for guidance, support and to share experiences with."
Judy Sichlinger, Product Manager, Aviator Management GMBH said: "Before the programme I saw myself as an overwhelmed problem solver with no real power to change anything whereas now I see myself as a leader. Music Leaders Network is a programme that helps you realise what it is that you want to do with your career and how to become a true leader. It will give you all the tools necessary to formulate your values, your ambitions and overall, your plan
"Nathalie Candel, Freelance Tour Manager said: "The leaders network is a group of amazing music industry professionals who will ultimately become collaborators, sounding boards and friends
Sophie Cooper, Freelance Composer and Sound Designer said: "I started to take myself more seriously as a music professional during the course, I started to trust my own opinion and realise my influence working in new and experimental music. The combination of the group sessions which were more of a philosophical overview and the in-depth 1:1 tutorials were a magic formula and really worked together to improve my self-belief. Since completing the course I've applied to and said yes to new opportunities which is reflected in my larger, end of year, income for 21 -22.