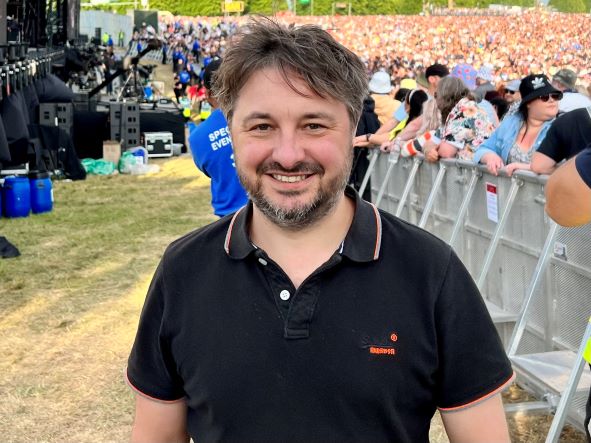 After 7 years with PlayPass (merged with Weezevent in 2020) and a decade pushing RFID cashless
wristband technology into the festival market, Festival Awards co-founder Jenner has launched his own venture 'MetaFests', to unlock new revenue opportunities for festivals using Blockchain-powered technology.
Steve explains: "Coachella's toes-in-the-water NFT drop success, followed by my own conversations
with several prominent UK and European festival organisers, inspired me to make these new channels accessible to any event, regardless of size, genre or location. MetaFests will provide a full turnkey solution for festivals to immediately start harnessing significant new NFT revenue opportunities."
Jenner's initial research quickly revealed that speed was of the essence, pressing him to make the
tough decision to leave behind a prominent 10-year career in RFID Cashless during his most
productive year to date with the payment technology.
"It was a wrench", he says, "I was on an all-time high with RFID, having just signed some very large events, the culmination of many years' work, such as Boomtown which is set to be the UK's first major festival to go fully cashless with Weezevent's tech. That one's a big milestone for me, and for Cashless adoption in the UK, but I knew MetaFests couldn't wait. It's tough out there; many festivals are in serious need of more revenue right now, and I realised that I could give them a solution that could help them not only survive but thrive as the industry transitions with the rest of the world into the Web3 age."
As well as the industry's urgent need for a new income injection, the sheer scale of the opportunity for those who get their move to Web3 right coupled with the potential costs for any festivals left behind the curve, were primary motivators for Steve's resolve to get MetaFests up and running as fast as possible.
"Web3 is constantly reminding me of the early internet days. I keep a framed letter in my home from a very prominent festival organiser informing me, back in 1999, that he would never sell a single ticket on the internet, sent to me just two years before he went on to sell its entire inventory online and selling-out for the first time, in the process. This shift will similarly change life and business as we know it, faster than many of us are expecting it. It's going to completely reformat the business models of the festival industry, along with most other industries. My goal for MetaFests is to provide a vehicle for festivals to make this transition with the minimum disruption and maximum gain."
To accelerate MetaFests' route to market, Steve has assembled a heavyweight team of festival and Web3 experts as well as securing several flagship festival clients, which he intends to reveal over the coming weeks.

MetaFests is currently in technical production with its first products set to launch in August. Festival organisers interested in learning more about the coming of Web3 and what it means for their businesses can contact Steve on steve@metafests.io.