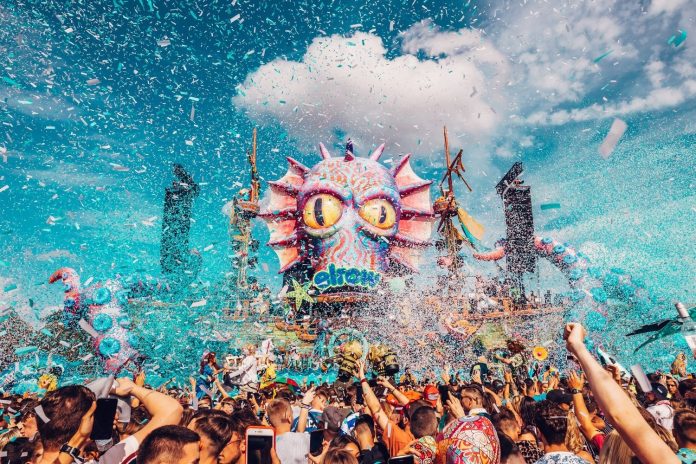 Elrow Dubai has teamed up with SeatlabNFT as their official NFT ticketing partner for the elrow XXL festival in Dubai in 2023.
This coming together will see attendees discover a new NFT-powered VIP experience when Dubai hosts the 8000-capacity elrow XXL festival in February 2023.
This news comes off the back of several other highly successful SeatlabNFT events alongside the likes of Lost Village festival, Amsterdam Dance Event (ADE), NEARCON and DJs Clean Bandit, LF System, R3WIRE, Hardy Caprio, Shane Codd and Karen Harding.
"This partnership is a perfect fit for both ourselves and elrow as we share the same desire to enhance the immersive nature of live events and increase the feeling of being part of something special," said SeatlabNFT CEO Ryan Kenny. "By issuing VIP tickets as NFTs, we can interact with ticket holders' wallets directly via airdrops and other on-site interactive elements. We're excited to show guests what's possible with our next-generation ticketing technology."
This never-before-seen NFT-enabled VIP experience will make attendees feel like they are part of something extraordinary that is only available to an exclusive group.
All VIP tickets to the 8000-capacity elrow XXL festival in Dubai will be issued as NFTs, available exclusively via SeatlabNFT from 2nd November 2022. In addition to providing VIP NFT ticketing for the event, SeatlabNFT will be distributing rare and exclusive NFT collectables to all VIP guests as well as other rewards airdropped directly to their wallets.
As part of their push to make events more interactive and immersive, they are also planning a blockchain installation that people can interact with using the SeatlabNFT app to earn Proof of Attendance badges and unlock other unique rewards.