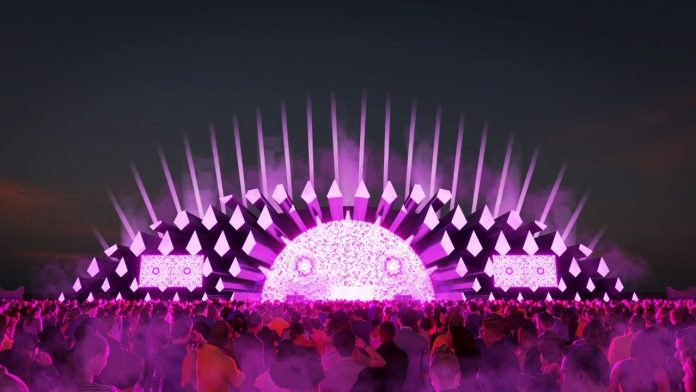 Saudi music entertainment company, MDLBEAST, has just released the biggest names in the international and regional music scene confirmed to take the stage for ARAVIA, at Qatar's 'Al Rihla' venue during the 28-day world cup season.
As MDLBEAST's first music event outside the Kingdom's borders, ARAVIA will take place from November 21 until December 18 this year, with tickets available to the public for purchase starting from QAR 199.
Fans can expect a range of international artists to perform across the concert series including Calvin Harris, David Guetta, Afrojack, Fatboy Slim, Steve Aoki, Hardwell, Rae Sremmurd,  Tinie and Tyga. The stellar line up doesn't end there; regional superstars like Amr Diab, Ayed, and Hamaki as well as up-and-coming Saudi talents such as Biirdperson, Cosmicat, Dish Dash, and Vinyl Mode, are set to put on incredible shows.
The newly released line-up serves a major purpose: to shine light on local and regional talents, and to create and promote shareable moments with the community and international stars traveling to Qatar from around the world.
Talal Albahiti, Chief Operating Officer and Head of Talent Booking at MDLBEAST, commented: "Our mission goes far beyond the music scene in Saudi Arabia. On the contrary, it is aimed at growing the music industry region-wide and ensuring we create a sustainable music industry, inspiring and empowering the entire ecosystem.
Between our annual flagship event SOUNDSTORM in Riyadh, and ARAVIA in Doha, we are thrilled to travel out of Saudi for the first time and be hosting these incredible music events.
Flying into Qatar, to bring in our talented team and expertise to ensure music fans across the region enjoy the best performers from around the world."
The nightly raves will unite global football fans and provide attendees unmissable opportunities to enjoy a wide variety of musical genres, taking them on a journey they won't forget in the Qatar capital.
The performances will kick off at the end of each match at the purpose built 'Al Rihla' stage after each football match from November 21 to December 18