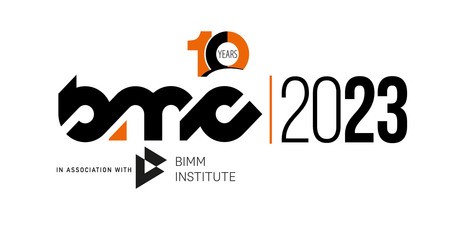 Brighton Music Conference (BMC), the UK's foremost electronic music and networking event will host its 10th Anniversary edition from 24th to 26th May 2023 at the prestigious Brighton i360 beachfront complex.
The first full edition on BMC after the pandemic in 2022 focused on getting 'back to the music' and the 10th anniversary edition will focus on the importance of communities with Bristol Night Time Economy Advisor, Carly Heath summing it up perfectly in her talk last year stating that "Nightlife is where communities happen".
The concept for the event came from the idea that the UK is a world leader when it comes to electronic music, but didn't have its own electronic music industry conference and so in 2014 BMC was born. Starting life at the Brighton Dome the conference has grown into the leading event for electronic music in the UK with thousands of people attending and over 250 industry professionals taking part in events, panels and workshops over the three days each year, plus exclusive pod parties on the i360 observation tower, the Label Lounge A&R sessions and numerous networking events at some of Brighton's best loved venues to meet colleagues and make new connections. BMC was also awarded by the NTIA at the  Ambassadors of the Night Awards 2019 for their work and commitment to developing awareness and education of the UK Electronic Music Scene internationally within the NTE.
BMC Founder Billy Mauseth explains:
"When I started in the industry we didn't have anything like BMC to help people with their careers and we wanted to create an event that everyone can enjoy and a place for the industry to come together. We are all part of the same tribe, the same family and everyone can come together at BMC to learn, be inspired, network and enjoy amazing music and DJ sets."
BMC's vision is to create the most informative learning platform and networking opportunities to form new business relationships and collaborations for professionals and enthusiasts in the electronic music industry through various talks, seminars, workshops, networking events and gigs. BMC 2023 will once again present a full programme of panels, Q&A's, workshops and networking events which will take place over three days from 24th to 26th May 2023. The organisers promise more info on speakers and artists soon.