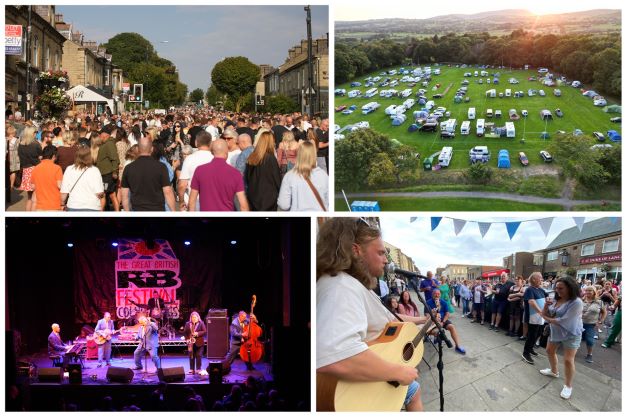 Colne Town Council in association with Colne Blues Society are delighted to announce the return of The Great British Rhythm & Blues Festival for 2023. The town wide festival will return on the August Bank Holiday weekend in Colne, Lancashire.
The festival returned after a 2 year break in 2022 with record breaking ticket sales, record breaking camping sales and an approximate attendance of 35,000 people, the festival was definitely a success! The event isn't just a big event within Colne Town Council's event schedule but also a major event in the UK Blues Festival calendar.
Nathan Cutler, Colne Town Council's Events Officer said, "We are so excited to have the festival return in 2023, the event puts Colne on the map with music lovers far and wide and it is great to see the town so busy. Not only are people coming to enjoy the atmosphere and variety of entertainment, they're also coming to support our local businesses. Its incredible what the event does for the town."
This year's festival will run from Friday, 25th August to Sunday, 27th August with a brilliant range of live music across the town from the main stages to all Official Fringe Venues and everywhere in between.