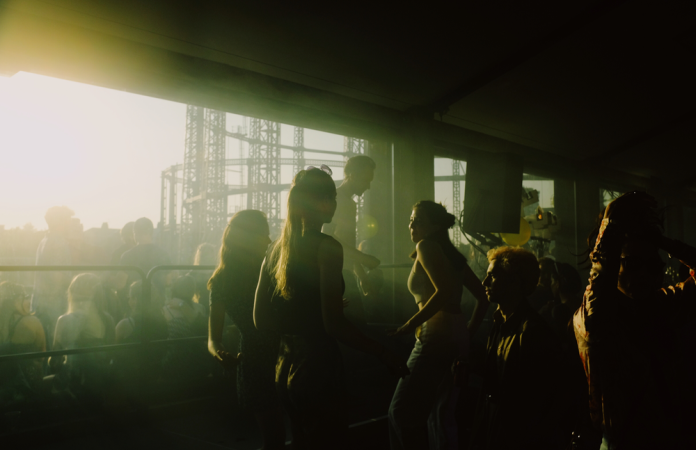 Secretsundaze have entered their 21st year with bold plans, new residents and two one-day festival concepts that each bring something fresh to the capital.
Secretsundaze turned twenty in 2022 and marked the occasion by moving firmly forwards with shows across Europe including Glastonbury as well as the debut live performance of new sister act Spirit of Sundaze Ensemble. Always a step ahead, founders Giles Smith and James Priestley now welcome two exciting new talents to join them as residents. James explains this first time ever move;
"Cosmo Sofi and Macca are two of our favourite emerging DJ talents in London. We're big fans of their radio shows – Sofi previously on Worldwide FM and Macca the notorious One Glove show on NTS Radio. Both played wicked sets for us last year at Secretsundaze and we've become good pals since – we really vibe with them, which is super important to us. We hope that with this new resident series and the wider platform Secretsundaze offers, as well as the support of our community of dancers, we can help them on their way to becoming well-deserved firm fixtures on the club circuit."
The pair will get to showcase their skills at a special Secretsundaze Residential event on Saturday, March 11th at Corsica Studios.
Prior to that, the Spring season officially opens on Saturday, February 18th with a first-ever Secretsundaze event at Low Profile Studios. It is an intimate warehouse space on an industrial estate in Haringey, North London which will be transformed with subtle production into the warm, vibey space which is so strongly associated with Secretsundaze.
On Thursday 6th April – Good Friday eve – the party returns to Colour Factory. This time it plays host to a carefully chosen mix of DJs and live acts which the team continue to showcase including the UK live debut of hotly tipped, Berlin based Stella and the Longos.
Saturday May 6th at 60 Dock Road London sees the first of the two new festivals. Organised in partnership with The Cause, 'Secretsundaze Festival of Dance' will be a one-day event showcasing all that the brand new venue has to offer and encompassing open-air and indoor areas. Says Giles Smith;
"We're gassed to announce a brand new festival concept this year. It arrives slap bang in the middle of our extra May bank holiday weekend as we take over one of London's most exciting new spaces – 60 Dock Road. 'Festival of Dance' runs across a mix of indoor and outdoor spaces from day into night with our signature Secretsundaze shades of underground house leading into harder and dreamier spheres as the day progresses."
Next up, Secretsundaze presents 'Multi Multi' festival on Saturday July 8th across several Hackney Wick spaces. Last year's pilot was a roadblock success so this year it comes back bigger and better with more venues, dancefloors and increased capacity. The Yard's sun-soaked courtyard and all of Colour Factory's ever-expanding areas will be in use alongside the canal side terrace at Crate, the warehouse at Studio 94 and the inimitable Boat Live. In total there will be four open-air dance floors plus three indoor nighttime sessions. Much-loved DJ crews and labels will each bring their own sounds so expect multiple crews, multiple venues and multiple vibrations.