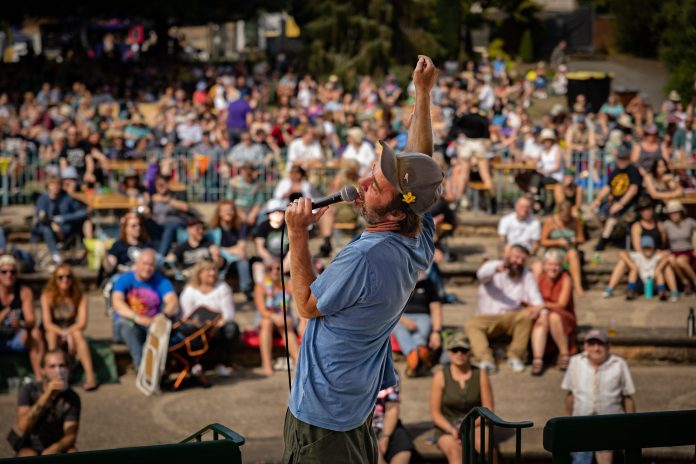 The Foolhardy Folk Festival presented by DHP Family and Beans on Toast is back for the third year at Nottingham Arboretum for its all day affair on Bank Holiday Sunday 27 August 2023.
Joining folk artist Beans on Toast on the bill he has curated are Jeffrey Lewis & The Voltage, Skinny Lister, Ferris & Sylvester, Truckstop Honeymoon and Tensheds, with local act Vona Vella opening proceedings, and a very special guest still to be announced.
The native New Yorker comic book illustrator and cult sensation Jeffrey Lewis is arguably now at the peak of his 20 plus year career following the release of the critically acclaimed album Bad Wiring. Playing with his anti folk outfit The Voltage, this is set to be something special.
DHP Family promoter Ben Ryles said: "We're absolutely thrilled to be working with Jay again in helping to bring Foolhardy Folk Festival 2023 to life in its home at the beautiful, historical Nottingham Arboretum. For the third year running he's put an amazing line up together of international and domestic acts.
"Jeffrey Lewis in particular is one of my favourite songwriters of all time. Him being on the same line up as Jay feels like something that should definitely have happened before, but somehow hasn't. They're kindred sprints."
About the event, Beans on Toast has said: "The whole place will be filled with wonderful people, in a beautiful place listening to brilliant music. I'm very proud of what we've built at The Foolhardy Folk Festival. Bring on 2023!"
Set in the beautiful greenery of the historic woodland around the Victorian bandstand, the festival will also have a range of street food, craft beers and more on offer.