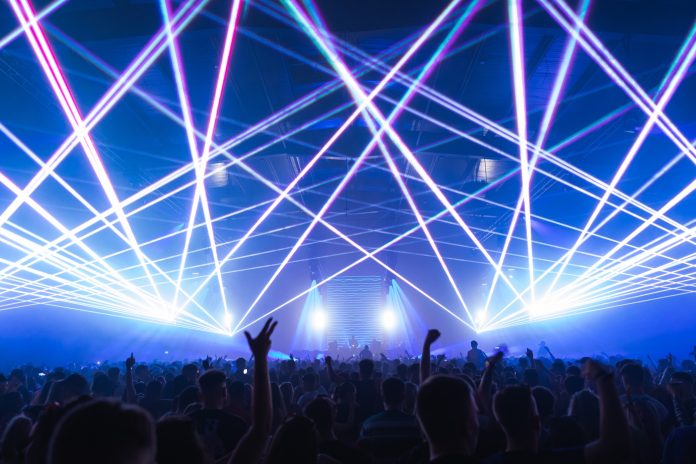 Edinburgh Terminal V: Festival is set to take place once again. After recent speculation regarding the future of electronic music events in Edinburgh, the event planned for April was officially granted its licence at a committee meeting on Monday, 6th March.
Following on from the recent news (NTIA – UK Electronic Music Industry Report) that Electronic Music is worth £550million to the Scottish Economy, the festival will take place at Edinburgh's Royal Highland Centre on 8th and 9th April this year.
Having operated a collaborative, multi-agency approach from its inception, Terminal V is focused on delivering the best production, line up and experience for its attendees, as well as remaining focused on safety and wellbeing at the event.
"We work extremely hard with our partners to deliver a sector leading event – in terms of production and safety," said Derek Martin, co-Festival Director.
"We are delighted with today's result as it reflects how much thought and effort the team put in to ensuring Terminal V continues to lead the way in its field. We would like to thank our partners – namely Police Scotland, City of Edinburgh Council, The Royal Highland Centre, JL Medical, Amvale, TLC Welfare Crew 2000 and The Loop plus many more for all of their hard work and continued support for the event. We are privileged to work with such a committed and talented team of professionals."
Co-Directory, Simon McGrath added: "We genuinely can't wait to welcome our loyal fans to the Royal Highland Centre for this year's addition of the Terminal V: Festival. With electronic music being the 2nd most popular genre in the UK Top 10, it's no wonder that we, as an event, have seen 1500% growth since our first Terminal V 5 years ago. We are always adapting and developing the brand and look forward to bringing the likes of Amelie Lens, Charlotte De Witte, I Hate Models & Folamour as well as homegrown heroes Ewan McVicar and Frazi.er plus many more back to Edinburgh for an amazing weekend."