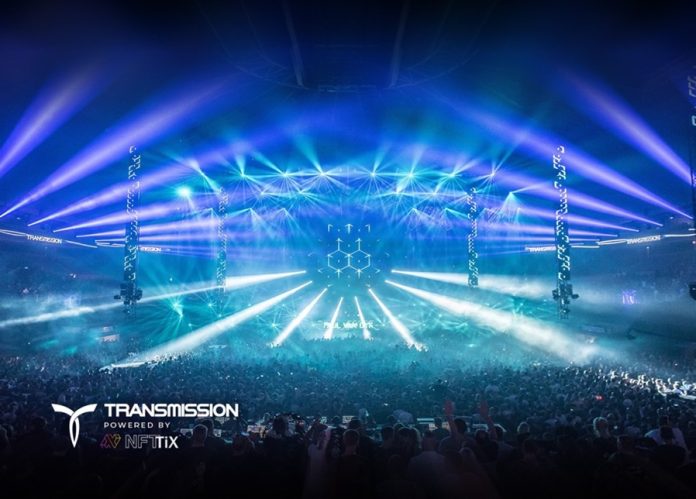 NFT-TiX, the pioneering decentralized ticketing platform, has announced a multi-year partnership with United Music Events. This groundbreaking collaboration will revolutionize ticket sales for Transmission, Techmission, and Hardmission Festivals using NFT-TiX's innovative blockchain ticketing technology.
United Music Events is a leading event organizer based in Prague, Czech Republic. Known for their legendary Transmission Festival and newly added  Techmission, and Hardmission Festivals, United Music Events delivers unforgettable experiences for music enthusiasts worldwide. With a reputation for innovation and excellence, United Music Events continues to explore new frontiers in the global music scene.
Emil R. Ljesnjanin, CEO of NFT-TiX, and Anco van der Kolk, CEO of United Music Events, have come together to bring the future of ticketing to the global audience. This partnership follows several successful pilot programs, including Transmission in Melbourne (September 2022), Techmission and Hardmission in Prague (November 2022), and the sold-out Transmission Festival in Sydney (February 2023).
In 2023, NFT-TiX and United Music Events are set to take the experience to new heights, with numerous events already planned. These include Transmission festivals in Bangkok, Prague, and Gdansk, as well as Techmission and Hardmission events in Prague, Bangkok, and Melbourne.
The partnership highlights United Music Events' innovation and forward-thinking approach in adopting blockchain ticketing technology. By utilizing NFT-TiX's cutting-edge platform, event attendees can expect a secure, transparent, and user-friendly ticket buying experience.
"We are incredibly excited to collaborate with United Music Events and bring NFT-TiX's revolutionary ticketing solution to the Transmission, Techmission, and Hardmission Festivals," said Emil R. Ljesnjanin, CEO of NFT-TiX. "This partnership is a testament to our shared vision of embracing innovative technology to provide fans with the best possible experience."
Anco van der Kolk, CEO of United Music Events, shared similar enthusiasm: "United Music Events has always been committed to pushing boundaries and exploring new frontiers. We believe that NFT-TiX's blockchain ticketing platform aligns perfectly with our mission to create unforgettable experiences for our global community of music lovers."